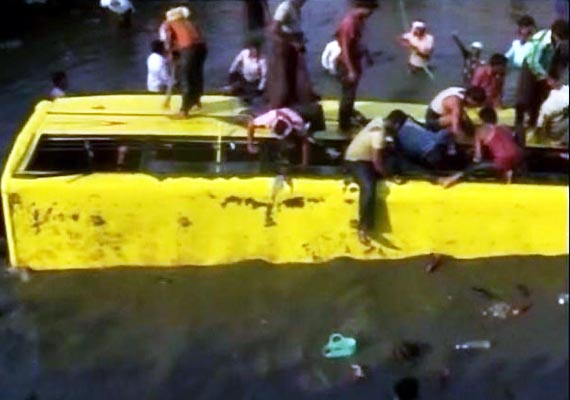 Hyderabad, Mar 20:  At least 14 children were killed and 20 injured when a private school bus fell into a canal in Andhra Pradesh's Khammam district on Tuesday, police said.
The accident took place near Tungaram in Chandrugoda mandal (block) in Khammam district, about 250 km from Hyderabad.
All the deceased are aged between 10 and 12 years. Seven of the bodies have been identified.
Students of the L.V. Reddy School at Vepalagadda near Kothagudem town were returning home when the driver reportedly lost control and the bus fell off a bridge which had no railings. About 50 students were travelling in the bus.
As there was not much water in the canal, none of the bodies were washed away.
Police and fire services personnel with the help of locals launched relief and rescue operations.