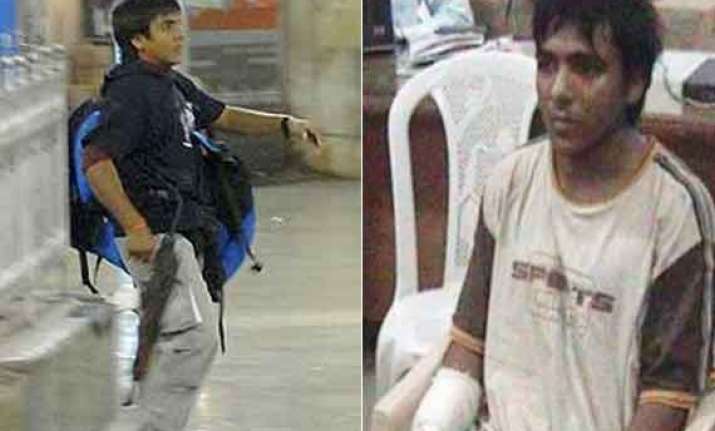 Mumbai/New Delhi, Nov 21: Four years after India's most wounding terror strike, Pakistani national Ajmal Amir Kasab, the sole surviving gunman of the three-day bloody siege of Mumbai, was Wednesday executed in secrecy and buried soon after in a Pune jail.
In a meticulously mounted operation kept completely under wraps, Kasab was hanged to death at 7.30 a.m. in Pune's Yerawada Jail, about 100 km from India's commercial centre Mumbai where he and nine other Pakistanis sneaked in on the night of Nov 26, 2008, to unleash 60 hours of mayhem. Once it ended, 166 people had been killed and more than 300 injured.
The fresh-faced Kasab -- the only foreigner to be hanged in independent India - was barely 21 when he carried out the brutal attack.
The chilling images of young man's killing spree, a backpack and an AK-47 slung across his shoulder, captured by close-circuit TVs installed at Chhatrapati Shivaji Terminus in Mumbai were rekindled.