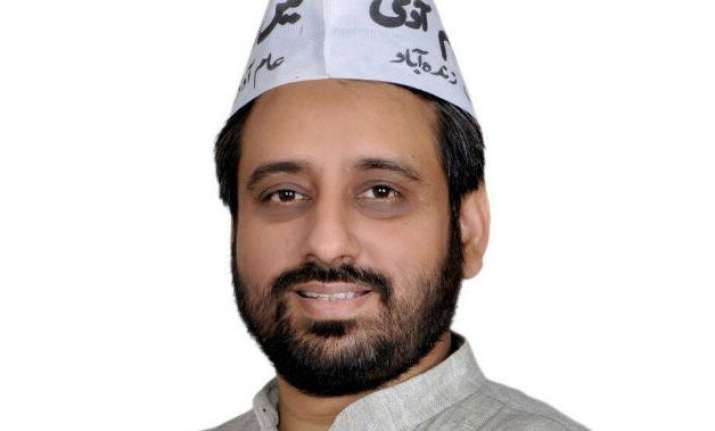 New Delhi: A case was registered against AAP MLA Amanatullah Khan on the charge of delivering a hate speech, using derogatory words against the Centre and inciting communal passion, the Delhi Police said on Friday.

The First Information Report (FIR) was registered at the Kotwali police station after a complaint regarding the Aam Aadmi Party leader's speech at an event at the Red Fort on February 16 was filed by advocate Vivek Garg on Thursday, police said.

As per the FIR, Khan is seen and heard in a video hurling abuses at the Narendra Modi government and appealing to the crowd to gherao union Home Minister Rajnath Singh's residence in Delhi. 

"If you people decide to gherao Rajnath Singh's house, then I can assure you that the Modi government does not have that much courage to even touch your children," Khan told the audience as per the FIR.

The video allegedly shows Khan backing Delhi-based Mufti Abdus Sami Qasmi, who was arrested from Hardoi district in Uttar Pradesh by the National Investigation Agency last month.

Qasmi is accused of being an ideologue of the Indian Caliphate, a mission taken up by the 15 Islamic State suspects apprehended after the Republic Day celebrations, the FIR said.

"The hate speech video had made people question the secular credentials of the Arvind Kejriwal government in Delhi. Our case is strong. We hope justice will be done by the court," Garg, who filed the complaint, told IANS.