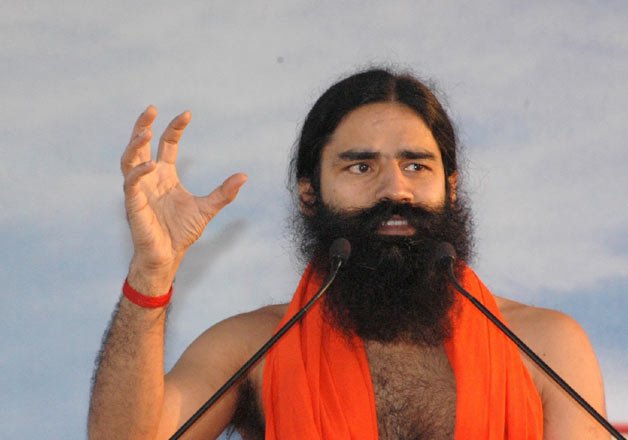 New Delhi: Yoga guru Ramdev Friday accused some "unsocial elements" of trying to disturb the development plans of the Narendra Modi government by raising anti-national slogans.
"There are a few unsocial elements in the country who are trying to disturb the Modi government's developmental plans by raising anti-national slogans at JNU recently," said Ramdev, who had come to attend Bhartiya Kisan Sangh's Agri Expo-2016 at Muhana Mandi.
These elements were trying to divert the Modi government's sanklap (mission) of development, he said, adding that those who will raise anti-national slogans would not be tolerated.
Speaking on the issue of farmer suicide, Ramdev also said the killing of one Muslim in India causes mayhem across the world. Similarly, if one farmer committed suicide, all farmers should stand united with them.
He said while the government had set up several pay commissions for the welfare of government employees, there had not been any "aayog" (commission) for farmers.
"Everyone has benefitted from them…from peon to PM everyone. Has there been any aayog for farmers? It is time that you get your rights from the government while Narendra Modi is there," The Indian Express quoted Ramdev as saying.
"Government will not listen to you on a priority if you don't pull its nose a bit (build pressure)."