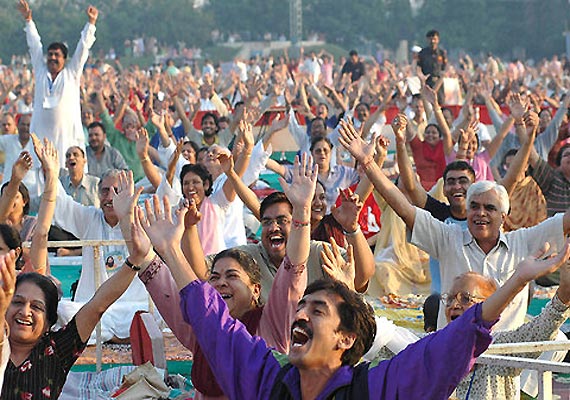 New Delhi: The Election Commission on Friday  asked its officials in states not to give permission to organisations to hold non-political camps like yoga shivirs if there is possibility that such platforms could be used to campaign for a particular party.
The Commission's latest directive came against the backdrop of complaints by political parties that yoga guru Ramdev was using his programmes to campaign for BJP.
EC said it has come to its notice that in certain places while permission was sought by organisations to hold apolitical activities like yoga camps, the platform was used for political campaigning "in clear violation of the conditions on which the permission was granted."
The Commission has cautioned all state Chief Electoral Officers to check the antecedents of the organisers before granting permission to hold such camps or shivirs.
"If there is a possibility of such misuse, or such a permission has been misused by either the organiser or the participants on earlier occasions, the permission should not be given," EC said.
It asked its state officials to inform it as well as CEOs of all other states if such a violation has taken place in their state.