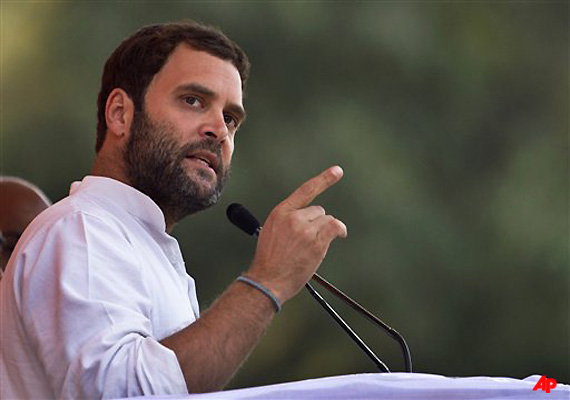 Lucknow, Feb 15: Congress general secretary Rahul Gandhi today asked voters here whether UP chief minister Mayawati ever came to visit their homes or spoke to them.
 
When the crowd shouted 'No', Rahul Gandhi replied: "Then tell me, how will she work for your development."
 
At one stage, Rahul Gandhi while reading out from electoral promises of rival parties, tore up the paper and threw it away on the dais.
 
The Gandhi scion told the voters that workers from UP  have built the Delhi Metro, and work in the fields of Haryana and Punjab, because they were not getting any work in UP.
 
"Your leaders, your government, does not even come near you. How can they work for your development?", he asked.
 
Rahul said, UP was regressing at the same rate at which the rest of India was progressing. "Parties like SP and BSP are only taking your votes in the name of castes but are not doing anything for your upliftment", he added.
 
"During the last 22 years, the BJP came to power at least four times. They took your votes in the name of Lord Ram, but didn't do anything for you", he said.