Follow us on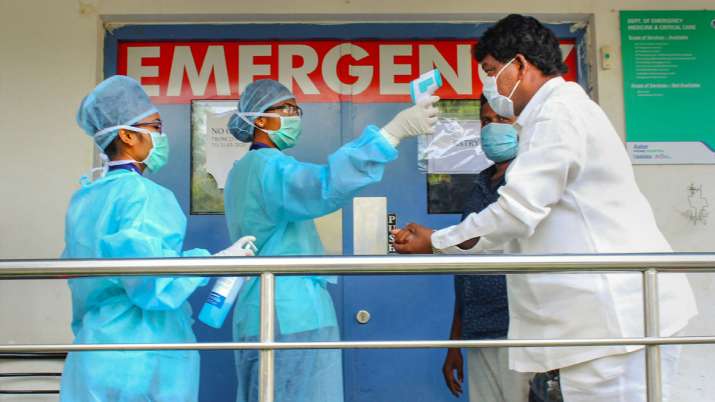 Rajasthan recorded 24 more cases of coronavirus on Tuesday, taking the total number of virus cases in the state to 325. The virus has so far claimed six lives in the state. However, officials maintain that deaths occurred due to co-morbidity -- more than one illness or disease occurring in one person at the same time.
"24 new cases have come up today, including in Jaipur, Jodhpur, Banswara and Churu districts. All have contact and travel history," Additional Chief Secretary Rohit Kumar Singh said.
While there were nine cases in Jodhpur, Jaisalmer saw 7 cases. Banswara recorded 4 cases, Jaipur (3) and Churu (1). He said the total number of coronavirus positive cases in the state has risen to 325.
Entire state is under lockdown from March 22 and massive survey and screening is underway to trace the contagion.
Earlier on Monday, a total of 35 new corona cases were reported in Rajasthan on Monday taking the total number to 301. A 20-year-old woman who is wife of positive Tablighi member from Bikaner was the latest addition to corona list.
The other one was 59-year-old evacuee from Iran who is admitted in Jaisalmer.
A total of 10 cases were reported from Kota, which include a deceased who passed away on Sunday night and the other nine are family members of this deceased. His relatives were found positive in subsequent testing . These nine patients are under age group of 5 year to 50 year.
Two new cases were also reported in Tonk, out of which one is 29 year old and have history of Jamaat while the other is 42-year-old female who is contact of already positive person.
Jaipur now has highest number of corona positive patients which count 100, including eight new cases reported on Monday, Bhilwara has second highest number which is 27, Jhunjhunu is third with 23 positive with five new patients reported on Monday, Tonk has 20 including two new cases, said additional chief secretary Rohit Kumar Singh.