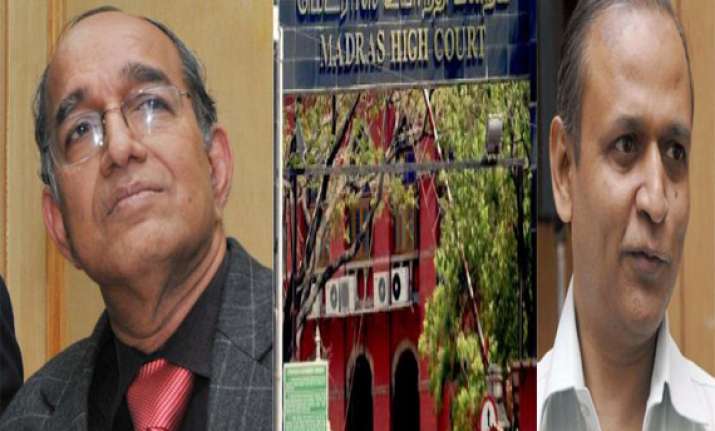 Chennai: A contempt petition has been filed in Madras High Court against Chief Election Commissioner V S Sampath and Tamil Nadu Chief Electoral Officer Praveen Kumar accusing them of 'wilful failure' to provide disabled friendly facilities for voters during Lok Sabha polls on April 24 in the state as assured before the court in a PIL.
Petitioner S Muthukumar submitted that on April 24, when all the 39 Parliamentary constituencies in Tamil Nadu went for polls, there were no ramps and disabled persons made to wait in queues contrary to the Election Commission's (EC) assurance to the high court.
Muthukumar, who suffers from 40 per cent disability, had filed a PIL in the court before the elections stating that special measures such as no queues, ramps and assistance in casting their votes would help the disabled to exercise their franchise in a dignified manner.
On April 2, senior counsel for the EC gave an assurance to the court that proper instructions with regard to the facilities that shall be made available to the disabled persons enabling them to vote had already been issued to all electoral officers in all states and union territories, and that the authorities would strictly implement them.
Recording the assurance given on behalf of the commission, the court had closed the PIL.
In his present petition, Muthukumar said that on April 24 he personally visited several polling booths in Madurai and found that most of them did not have ramps.