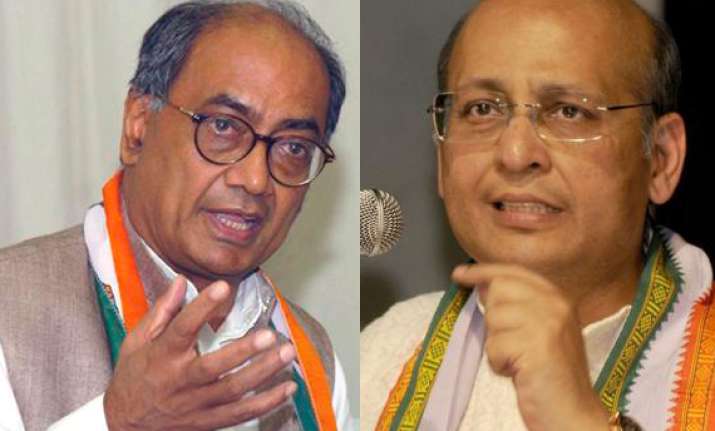 New Delhi, Jul 14: The Congress on Thursday sought to defend Rahul Gandhi for his remarks that it is difficult to stop every single terror attack with party General Secretary Digvijay Singh saying India is "better than Pakistan where blasts take place every day, every week".

Asked to comment on Rahul's remarks which stoked a controversy, Singh said, "Even the US has to go through the 9/11 attacks."

"We are a country of 1.2 billion people. We have made progress. We have improved our intelligence network. We are comparatively better than Pakistan where blasts take place every day, every week," he told reporters.

Singh, who is in-charge of party affairs in Uttar Pradesh, said that NIA and Maharashtra Police will be able to find out who has been behind the attacks.

Speaking separately to reporters, party spokesperson Abhishek Singhvi also saw nothing wrong in Rahul's statement." What Rahul Gandhi had said is a commonsensical fact," he said adding it is a fact that terrorists can succeed once but the security forces have to strive to succeed always.

In Bhubaneswar, Rahul Gandhi said it is "very difficult" to stop every single terror attack but asserted that 99 per cent of the strikes in the country have been stopped due to vigilance and intelligence efforts.

When told that there have been no incidents of terror in the US after 9/11, Singhvi said, "We have also succeeded to a large extent but the geography of the US is different from that of India."

He also dismissed a suggestion that R R Patil of NCP needed to be removed as the Home Minister of Maharashtra in view of the fact that he was at the helm also when 26/11 had taken place. "This is totally wrong and unfortunate. I reject it," he said.