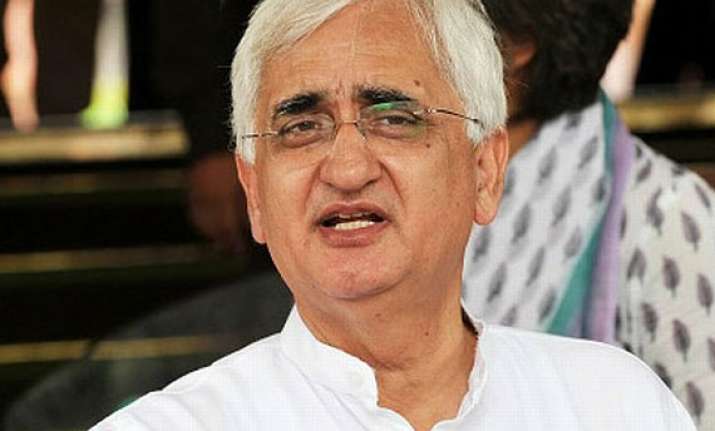 Farukkhabad: Congress could consider extending support to the Third Front or taking its help to form the government if necessary after the Lok Sabha elections, Union minister Salman Khurshid said on Saturday.
He claimed that Narendra Modi was going to emerge as a "big problem" for BJP and referring to Ram temple movement, said that when "Bhagwan ki lehar" (God's wave) could not stop Congress, then how can "Modi wave" stop it.
Speaking to reporters at his native village Pitauram, he said there seemed to be no possibility of BJP forming the government.
"After poll results, if necessary Congress could consider extending support even to the Third Front to form the government. Not only this, taking support from the Third Front could also be considered," he said.
He said that Modi had said in Varanasi that Maa Ganga has called him.
Khurshid said that Modi went to pay floral tributes to great personalities, but did not went for "darshan" and "pujan" of Ganga.
The minister claimed that despite all efforts of the Election Commission, security arrangements at booths were lax, which was misused by Samajwadi Party workers.
He said that he had received information of irregularities at 1015 polling booth of Aliganj assembly segment and had drawn the attention of the Election Commission.
Khurshid claimed that central forces were not utilized properly.
He said that in the last election central forces were deployed at the booths, but this time they were kept in reserve.
The Congress candidate alleged that cases were lodged against him even "on slightest mistake", whereas not a single FIR was lodged against SP candidate, "which was not a good message".