Follow us on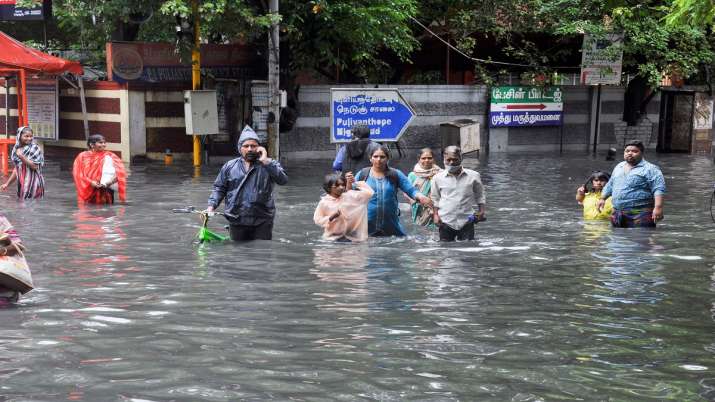 Chennai Rain Live Updates: 
Extremely heavy rainfall is likely over some parts of Tamil Nadu and Andhra Pradesh on November 10 and 11 which may inundate roads and low-lying areas, and cause riverine flooding in some catchment areas, the India Meteorological Department said on Monday.
A cyclonic circulation lies over the southeast Bay of Bengal and the adjoining south Andaman Sea extending up to middle tropospheric levels.
Under its influence, a low-pressure area is very likely to form over the southeast Bay of Bengal and neighborhood during the next 24 hours.
It is likely to move west–northwestwards, concentrate into a depression and reach near north Tamil Nadu coast by the early morning of November 11, the MeT office said.
The state Public Health Office is monitoring the situation in Chennai and adjacent areas of the district where incessant rains have caused waterlogging, leading to the possibility of an outbreak of water-borne diseases.