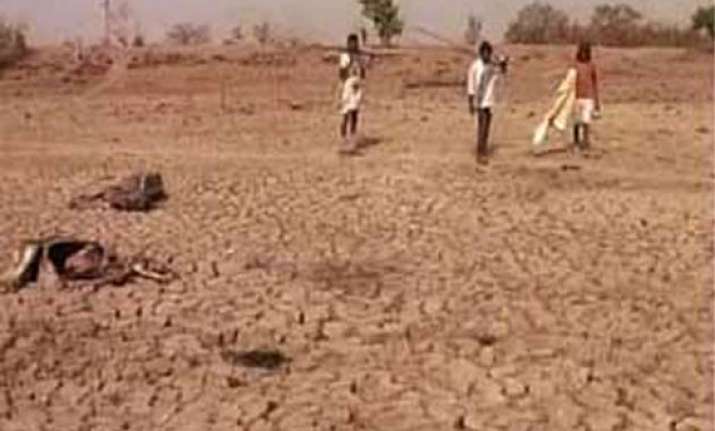 New Delhi, Feb 27: A central team is visiting Maharashtra to assess the drought situation in the state, officials said here Wednesday.
An inter-ministerial central team (IMCT) led by Sanjeev Chopra, joint secretary in the department of agriculture will assess the impact of drought in Maharashtra and place its report before an empowered group of ministers, likely to meet next week, an official statement said.
Poor rainfall in western Maharashtra and Marathwada region throughout 2012 resulted in less availability of soil moisture and irrigation water.
Poor rainfall has affected the storage in all the irrigation projects in the drought-affected region. Storage in all the dams has rapidly depleted in three divisions Nashik, Pune and Aurangabad.
The water storage in Jayakwadi dam, the biggest dam in Maharashtra has negligible water storage, said officials.
The central government has already approved Rs.574.71 crore and Rs.778.09 crore to Maharashtra from National Disaster Response Fund (NDRF) to mitigate the drought situation during 2011-12 and 2012, respectively.