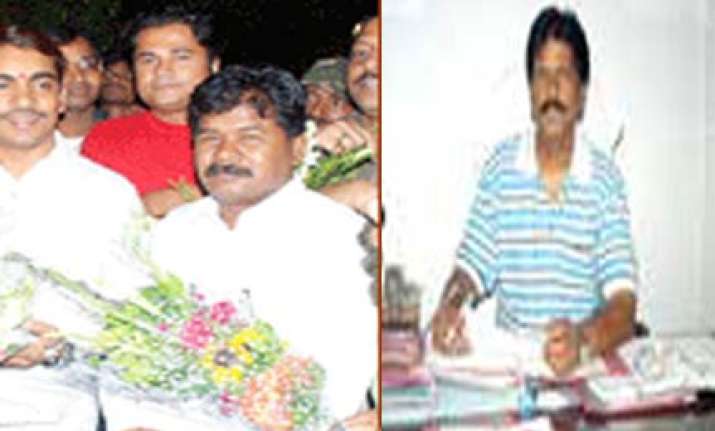 Ranchi, May 13: The CBI on Friday  arrested a former Jharkhand health secretary Siyaram Prasad Sinha  and raided the premises of other conspirators  in  a 2007-09 scam involving wasteful expenditure of Rs 130 crore while buying health vans and massive consignments of medicines that ultimately lay unsued.

While  Sinha was arrested from his Harmu Housing Colony residence, his former boss, ex-minister Bhanu Pratap Shahi's house was raided along with that of another former health secretary, Pradeep Kumar, and four others.

Sinha was later produced in the CBI court of N.N. Singh and remanded to judicial custody for 14 days. CBI officers in Ranchi remained tightlipped on the others.

 Lucknow-based CBI joint director Javed Ahmad said raids were being conducted to arrest Shahi and Kumar. "The latter is out of Ranchi. We have to locate him," he said, adding that Shahi too was not found in Garhwa.

The central agency had lodged an FIR on August 29, 2009 against Sinha, Shahi, Kumar and four others for misappropriating National Rural Health Mission funds while buying medicines.

On October 31, 2009, CBI lodged another FIR, against Kumar and two others — state RCH officer V.S.N. Singh and senior accounts officer Pradyuta Mukherjee — for bungling Rs 40 crore while purchasing 79 mobile health vans.

On May 6 this year, the CBI earned a rap from Jharkhand High Court for not arresting senior health department officials, including Sinha and Kumar. The court was hearing a writ petition filed by Savitri Sales and JR Pharma, the two firms seeking payment against medicines supplied to the health department in 2007-08.

The government counsel had then pleaded that payment could not be made since purchase of medicines was under CBI scanner. This prompted the court to seek a status report on the probe.CBI counsel Mokhtar Khan on Friday told  the high court that the process to arrest the accused was underway.

A CBI officer said they were waiting for a prosecution sanction against Kumar from the Centre while the state had already granted it in both cases that involved the former health secretary.

He pointed out that Sinha could be arrested without a prosecution sanction since he had retired from service. "But Kumar is under suspension, so a prosecution sanction from the Centre is mandatory for filing a chargesheet and making an arrest," he pointed out.The 1988 batch IAS officer was arrested from his residence at Vasant Vihar colony in Harmu and was taken to the CBI office, where he was interrogated.

Sinha was produced in the court of special CBI judge N N Singh amid tight security and was sent to 14-day judicial custody. CBI SP R C Choudhury said the case is under investigation.

The scam surfaced in 2009 when an inquiry report of former health secretary Shivendu found the state Reproductive and Child Health (RCH) wing had purchased medicines and other commodities in 2008-09 without following the norms.
 
The RCH had purchased medicines from private parties despite Union health ministry's 2008 purchase reference policy that called upon the state to buy medicines under the NRHM scheme from public sector undertakings (PSU).Health commodities worth crores of rupees were bought far in excess of actual requirement.

In 2009, the CBI had conducted raids in the case involving several IAS and state government officials and had seized several documents related to the scam and investments in various parts of the country.

In the same year, then governor K Sankaranarayan had ordered for a CBI probe into the alleged health scam.
The others accused in the case are suspended IAS and former health secretary Pradeep Kumar and former NRHM director Vijay Narayan Singh.

The CBI also conducted raids on former health minister Bhanu Pratap Shahi's residence at Bhavanathpur in Garhwa district.
 
The CBI officials reached his house in the morning and raids started at 8 am. Documents related to the scam are being scrutinized, but the agency has not made any major breakthrough.