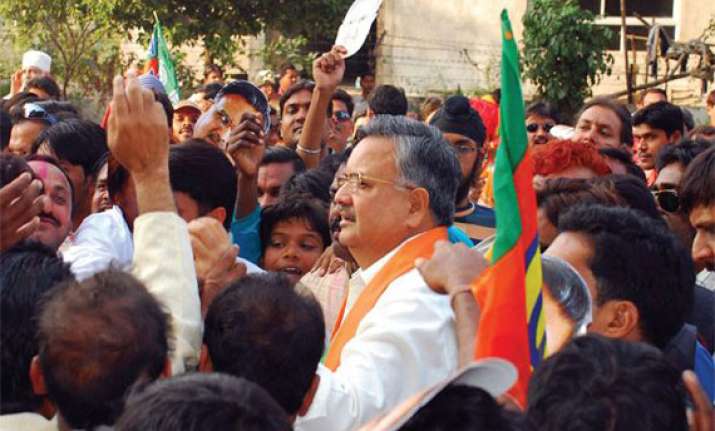 Raipur: Campaigning for the second phase of polling for three Maoist-affected seats on April 17 in Chhattisgarh ended today, where chief minister Raman Singh's son Abhishek, former chief minister Ajit Jogi, and ex-minister Vikram Usendi are in the fray.
"The campaigning ended before 48 hours of concluding time of polling to be held on Thursday for Kanker, Rajnandgaon and Mahasamund seats," said Chief Electoral Officer Sunil Kujur.
A total of 45,56,051 voters, including 22,78,646 men and 22,77,405 women, will cast their vote for 50 candidates, including five women, who are in the poll arena.
The highest number of candidates in the contest per constituency is 27 in Mahasamund, 13 in Rajnandgaon and 10 in Kanker.
A total of 6,114 polling booths are set up for polling—Rajnandgaon (2,211) Mahasamund (1,937) and Kanker (1,781)--and 2452 out of them are declared critical, the officer said, adding that 29,347 employees are involved in the process.