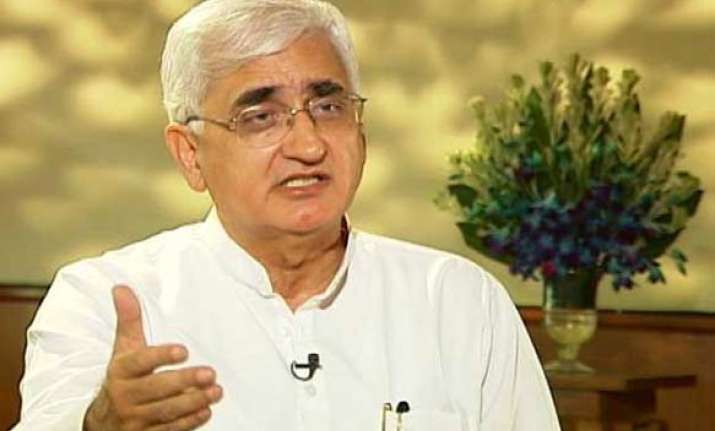 New Delhi, Aug 8: Law Minister Salman Khurshid on Monday said that the opposition Bharatiya Janata Party is barking up the wrong tree, so far as its demand for resignation of Delhi chief minister Sheila Dikshit is concerned. 

The Comptroller and Accountant General's report on Commonwealth Games, according to Constitutional provisions, shall now go to the Public Accounts Committee, and the opposition should wait for the PAC's opinion, said Khurshid.To take a position on the CAG report even before the PAC takes it up is unfortunate, he added.

Moreover, Delhi has its own Assembly and its own government, and to demand its chief minister's resignation is Parliament is irrelevant, said Khurshid. "They should take up this matter in Delhi Assembly."