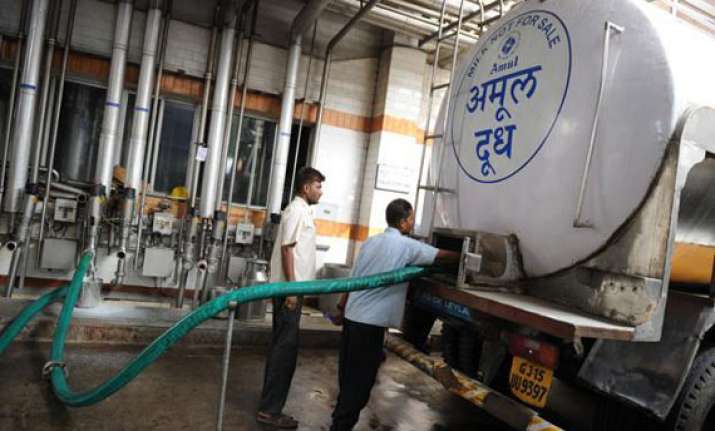 New Delhi: Dairy major Amul will raise milk prices by Rs 2 a litre in Gujarat from tomorrow.
The hike is owing to an increase in procurement cost, said the Gujarat Cooperative Milk Marketing Federation (GCMMF), which sells milk under brand Amul.
It sells 45 lakh litres of milk per day in Gujarat. "We are increasing the milk price by Rs 2 per litre for all variants in Gujarat," GCMMF Managing Director R S Sodhi told PTI.
Amul Gold (full cream) price will increase to Rs 46 per litre from Rs 44 a litre. Amul Taaza (toned) would cost Rs 34 a litre, while rates of Amul Shakti (standard) would be Rs 42 and Amul Slim-n-Trim (double-toned) Rs 32 per litre..
"We last increased the price in October. Since then, the procurement cost of milk has gone up. Inflation has gone up," Sodhi said while explaining the reason behind the company's decision to hike prices.
When asked whether GCMMF would increase prices in other markets, including Delhi-NCR, he said: "We are holding the price as of now. Let us see".
Amul is a major supplier of milk to the national capital region and sells about 26 lakh litres per day.