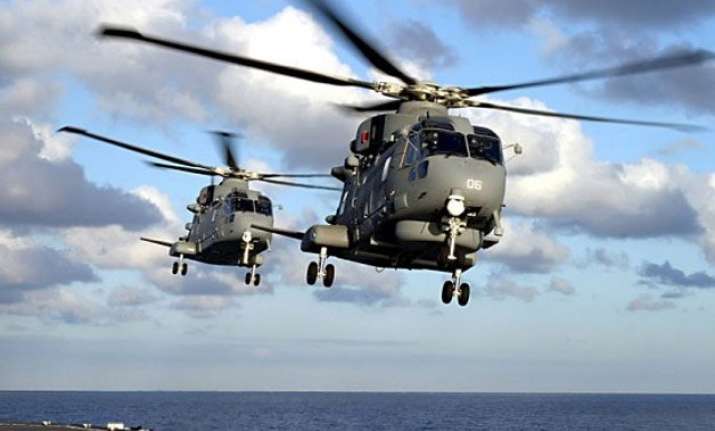 New Delhi: A Delhi court on Friday issued an open non-bailable warrant (NBW) against British national Christian Michel James, an alleged middleman in the Rs 3,600 crore VVIP chopper deal case, after Enforcement Directorate said that his questioning was needed to ascertain key aspects of the matter.
"In view of the above submissions open-ended non-bailable warrant be issued against the accused Christian Michel James," Special CBI Judge Ajay Kumar Jain said.
The court's order came on a plea filed by the ED seeking issuance of open NBW against James, who is presently in Dubai, claiming that Agusta Westland had allegedly paid a "kickback" of around 70 million Euro out of which around 30 million Euros was paid to James and his firm Global Services FZE, Dubai.
The agency claimed, "the investigations revealed that kick backs received by Christian Michel James in his company M/s Global Services, FZE, Dubai in the guise of two agreements from M/s Agusta Westland, were nothing other than that of the kickback which is thus a proceeds of crime."
ED's prosecutor N K Matta told the court that sustained custodial examination of James was essential for furtherance of investigation in the case to know about the role played by him in the procurement of 12 VVIP helicopter deal and also to identify his accomplices and associates.
Matta also informed the court that interrogation of James was necessary to know about the quantum of proceeds of crime he had received as commission for this deal from these firms, details of movable/immovable properties on which the proceeds of crime was invested and allegedly laundered by him and also for "decoding" the names of various persons figuring in the documents recovered during the probe.
"It is also relevant to know that where he had parked the commission amount i.e. proceeds of crime, how he had secured the influence of various persons in India for the said procurement and how he was sending the progress report to officials and other private persons involved in the deal from M/s Agusta Westland etc," the agency claimed.
On September 24, the court had issued an open NBW against James on an application by CBI which is also running a parallel probe in the matter.
During the hearing on ED's plea, the agency told the court that based on the open NBW, Interpol India would be requested to issue a red corner notice against James. ED had in July 2014 lodged a case under the provisions of the Prevention of Money Laundering Act (PMLA) against several persons who were named in the FIR registered earlier by the CBI.
In November last year, ED had filed a charge sheet in the case against businessman Gautam Khaitan and others, including two Italian men Carlo Gerosa and Guido Haschke. CBI had named various persons in its FIR in the case which also includes former Indian Air Force chief S P Tyagi. Tyagi, and others, including European alleged middlemen Gerosa, Christian Michel James and Haschke are among the 13 individuals named as accused in CBI's FIR. Six companies including Italy-based Finmeccanica, Agusta Westland, Mohali-based IDS Infotech, Aeromatrix, IDS Tunisia and IDS Mauritius have also been named by CBI in its FIR.
CBI has alleged that during his tenure as IAF Chief, Tyagi and "with his approval", the Air Force had "conceded to reduce the service ceiling for VVIP helicopters from 6000 metres to 4500 metres as mandatory" to which it was opposing vehemently on the grounds of security constraints and other related reasons.
It had alleged reduction of service ceiling -- maximum height at which a helicopter can perform normally -- allowed UK-based AgustaWestland to get into the fray as, otherwise, its choppers were not qualified for submission of bids.
CBI had also alleged Agusta Westland managed to introduce a comparative flight trial with non-functional engine and eventually succeeded in getting the contract for supply of 12 AW-101 VVIP helicopters from the Defence Ministry mainly due to softening of the IAF on service ceiling, after Tyagi took over as its chief.