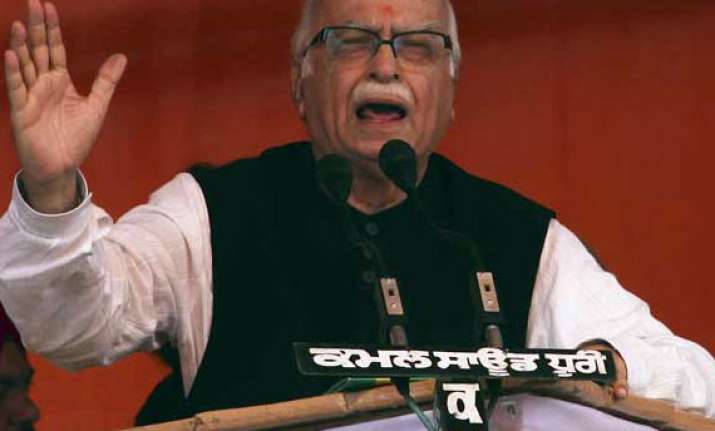 Amritsar, Nov 15: BJP leader Lal Krishna Advani today faced hostile crowds of workers of some Akali Dal factions during his visit to the Golden Temple when he was greeted by slogans.

In the morning, when Advani entered the periphery of the Golden Temple to pay obeisance, he was greeted with slogans of Khalistan raised by activists associated with former MP Simranjit Singh Mann.

Men of the SGPC task force escorted Advani into the sanctum sanctorum, while Police Commissioner R P Mittal was present to oversee the security.

Advani, his wife Kamala and daughter Pratibha were offered Siropa at the information centre of the temple. 

The BJP leader faced angry protests from President of Shiromani Akali Dal (Delhi) Jaswinder Singh who was present there with dozens of his supporters.

Earlier, Singh and AISSF President Karnail Singh Peermohammad, in a memorandum submitted before the Jathedar of Akal Takht, said that the rally of Advani should be boycotted in Amritsar since he had claimed he had a hand in the Indian government's military action on Harmandir Sahib in June 1984. 

When asked about his views on Operation Blue Star on the Golden Temple in 1984, Advani walked away with folded hands. 

Earlier, last evening during his arrival at the rally venue in the city Advani was greeted with the slogans of 'Khalistan Zindabad' by radical Sikhs who were rounded up by the police immediate after.