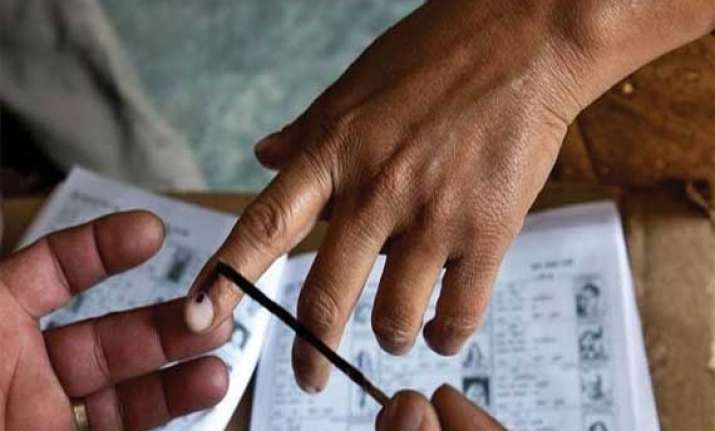 Kolkata: A whopping 83 percent of the electorate cast their votes in the first phase of the Lok Sabha polls in West Bengal covering four constituencies, officials said Friday.
Darjeeling, Jalpaiguri, Alipurduar and Cooch Behar in northern West Bengal went to the hustings Thursday, kick-starting the staggered five-phase balloting in the state, which sends 42 members to the Lok Sabha.
The final polling percentage in Cooch Behar stood at over 82 percent, in Jalpaiguri it was 85.6, Darjeeling recorded around 80, while the turnout at Alipurduar was 83.4 percent, Election Commission officials in Kolkata and the districts said.
In a celebration of democracy, the young and the old stood in the queues for hours in the four constituencies that stretched from the globally famous tourist town of Darjeeling in the lap of the eastern Himalyas, to lush, forested stretches, tea gardens and plains. The poling extended way beyond the scheduled deadline of 6 p.m.
Around 120 companies of paramilitary forces were deployed for the polls where 6,033,310 voters - including 2,909,975 women - were eligible to make their choice from among 47 candidates in 7,443 polling stations.
The Election Commission has said overall the polling was peaceful, with "no major incidents" on law and order violation recorded.
The Forward Bloc, which contested the Cooch Behar seat, accused the ruling Trinamool of capturing a large number of booths, and demanded repoll in three assembly segments - Natabari, Cooch Behar South and Sitalkuchi.
Poll panel officials said they will take a call only after a detailed scrutiny of the facts and the complaint.
The next four phases of polling will be held April 24 (for six seats), April 30 (nine seats), May 7 (six seats) and May 12 (17 seats).