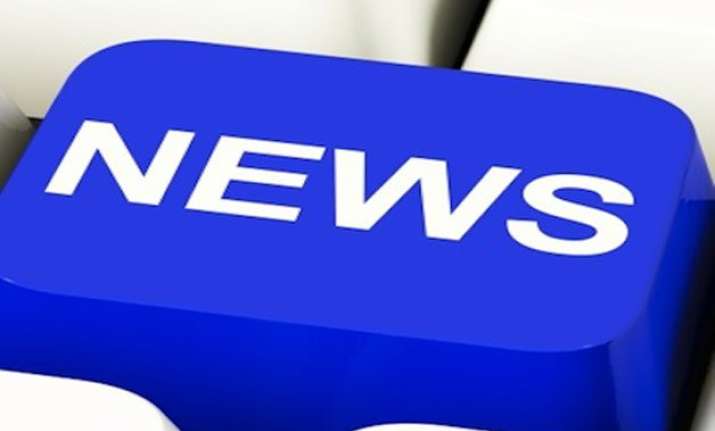 1. Sonia Gandhi to visit Haryana to assess crop loss
Chandigarh: After Kota visit yesterday, Sonia Gandhi will head for a one day tour to four districts of Haryana today. There, she will meet the farmers who have suffered crop loss due to unseasonable rains and hailstorm.
Bhiwani, Jhajjar, Rewari and Karnal are the selected districts where the Congress President will visit on her one-day-tour.
2. Radha Mohan Singh to visit Maharashtra
Agriculture Minister Radha Mohan Singh will heed a visit to Maharashtra where he will analyze the damage done due to unseasonable rains.
 
3. Hashimpura massacre case: Court to pronounce verdict today
New Delhi: A Delhi court will today pronounce its judgment in the 1987 Hashimpura massacre case, in which 42 members of the Muslim community were killed.
The dreadful incident, which took place in a village in UP's Meerut district, has been allegedly carried out by Provincial Armed Constabulary personnel.
 
4. Rijiju to visit Rajasthan
Jaipur: Union Minister of State for Home Affairs Kiren Rijiju will visit the Jaipur city of Rajasthan today to participate in the International Conference on Counter Terrorism.
 
5. FM Arun Jaitley to attend annual convocation of MDI Gurgaon
Gurgaon: Arun Jaitley, the Union Finance Minister, will today attend the annual convocation of Management Development Institute, Gurgaon as Chief Guest.
FM is scheduled to deliver a Convocation Address at the ceremony, which is being held at Campus, Mehrauli Road, Sukhrali, Gurgaon.
 
6. Thaawar Chand Gehlot and Rajiv Pratap Rudy will jointly inaugurate a Conference
New Delhi: Union Ministers Thaawar Chand Gehlot (Social Justice & Empowerment) and Rajiv Pratap Rudy (Minister of State for Skill Development & Entrepreneurship) will jointly inaugurate a Conference to launch the National Action Plan for the Skill Training of Persons with Disabilities (PwDs) at Plenary Hall Vigyan Bhawan today.
 
7. AASAA to begin stir from today
Guwahati: Starting from toady, All Adivasi Students' Association of Assam (AASAA) will hold a series of agitation programmes across the state.
Protesting against the State Government's 'unresponsive attitude' towards the tea garden workers, the association will do gherao of the houses of MLAs, MPs and Ministers.