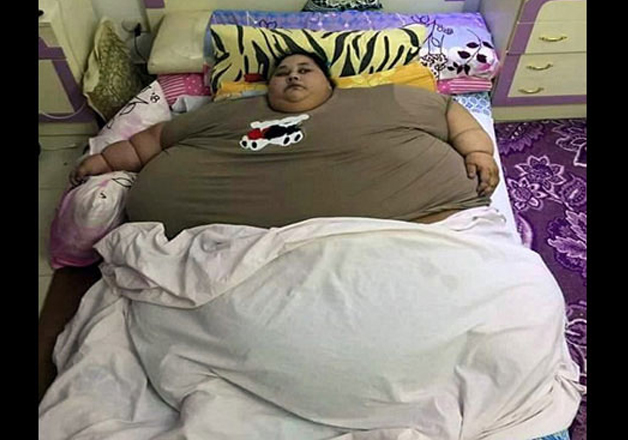 A 36-year-old Egyptian woman weighing 500 kg, who has not moved out of her house 25 years, arrived here this morning.
Arriving here by an Egypt Air flight, Eman Ahmed, world's heaviest woman, stepped out of the Chhatrapati Shivaji Maharaj International Airport around 6 am - making this her first outdoor visit in over 25 years.
Accompanied by her sister Shaimaa, she is due to be under the care of bariatric surgeon Muffazal Lakdawala and his team at Saifee Hospital over the next few months.
The woman from Alexandria - considered among the heaviest in the world - was lifted by a crane onto a waiting truck outside the airport and transported to the hospital with a police escort and an emergency ambulance in tow.
World's heaviest woman Eman Ahmed from Egypt arrives in Mumbai's Saifee Hospital for treatment pic.twitter.com/KmCS0ZJoPL

— ANI (@ANI) February 11, 2017
The hospital has been making preparations for the patient including a special bed to bear her load.
The patient's sister had approached Lakdawala in October saying her sibling needed urgent medical attention. Her family told the doctor that as a child she was diagnosed with elephantiasis, a condition that causes the limbs and other body parts to swell, leaving her almost immobile.
She later suffered a stroke and was rendered bedridden, triggering a series of ailments including diabetes, high blood pressure, hypertension and sleep apnoea.
After hearing about her case, Lakdawala had offered to carry out the procedure free of charge.