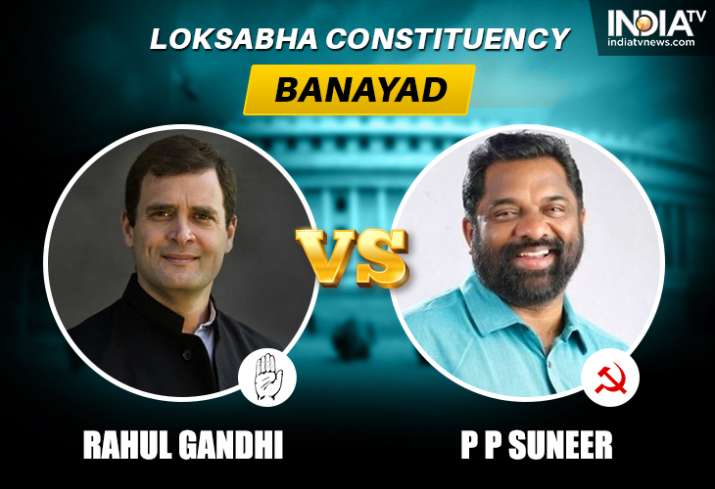 Congress President Rahul Gandhi has officially won from the Wayanad constituency.
The win came after Rahul lost from Amethi to BJP's Smriti Irani by over 40000 votes.
Rahul Gandhi's decision to fight from Wayanad was criticized by the opposition claiming that Rahul was scared he would lose from his family bastion of Amethi. 
Rahul beat CPI's P P Suneer by over 4.3 lakh votes to win from Wayanad. 
Wayanad saw the registered voters cast their ballot on April 23 with a turnout of over 80 per cent. 
Wayanad became a high-profile constituency with Rahul Gandhi deciding to contest from the seat -- along with Uttar Pradesh's Amethi.
Congress' MI Shanavas was the MP from Wayanad, winning the seat in 2009 and 2014 until he passed away in November 2018. The seat has since been vacant.
Candidates in fray: There were 20 candidates fighting out amongst themselves for the seat. Following were the major candidates:
| | |
| --- | --- |
| Name of Candidate | Political Party |
| Rahul Gandhi | Indian National Congress (INC) |
| P P Suneer | Communist Party of India (CPI) |
| Thushar Vellappally | Bharat Dharma Jana Sena (BDJS) |
| Mohammad P K | Bahujan Samaj Party (BSP) |
Lok Sabha election 2014 result: Congress' MI Shanavas (377035) narrowly defeated Sathyan Mokeri (356165) of the Communist Party of India (CPI) by almost 12,000 votes.