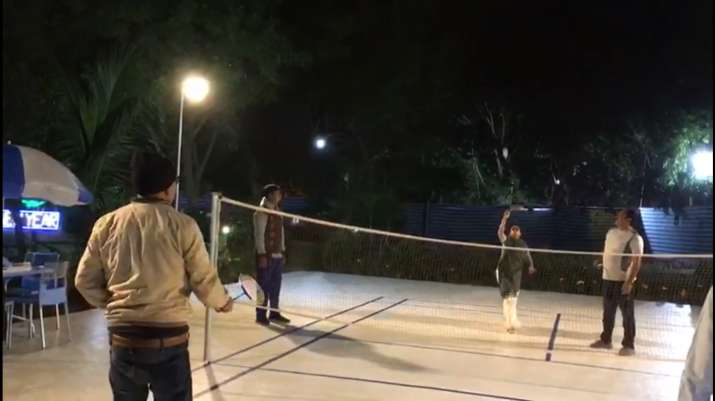 West Bengal Chief Minister Mamata Banerjee has won over the internet by posting a video her playing badminton. The Trinamool Congress chief, who had earlier gone viral after playing accordion on the streets on Frankfurt, Germany, can be seen engaged in a double's math in th latest video. Draped in her signature white sari, and a green shawl, Mamata rallies with her opponent without missing a point. 
The Trinamool Congress chief, known for her passion in painting and writing poetry, demonstrated her skills in the sport. "We love sports. A token game in a village," she wrote online while sharing the video. The post garnered a lot of attention, leaving many impressed with her game
Earlier in September, Mamata Banerjee had won a million hearts by showing off her musical acumen. West Bengal CM, who was a 10-day trip to Germany and Italy for raising foreign investments for the state, played the famous tune of 'Amra korbo joy' or 'Hum honge kamiyab' on an accordion in the German street by the Main river.