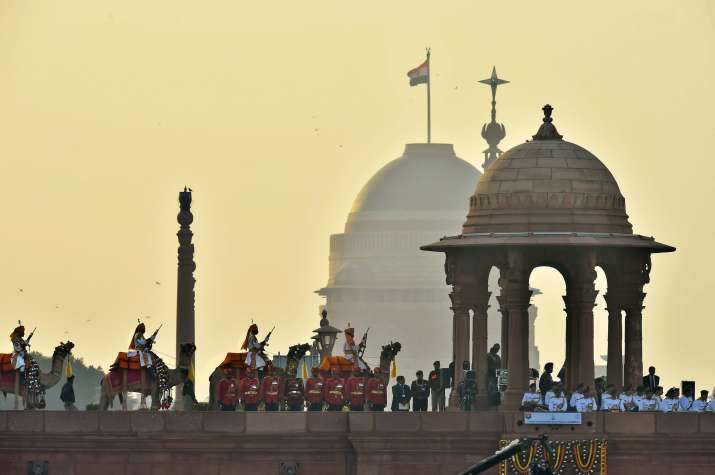 Amid soulful classical renditions and foot-tapping numbers rending the air, the Beating Retreat ceremony was held here today, which marks the culmination of Republic Day celebrations.
The ceremony this year at Vijay Chowk saw several military bands, pipes and drums bands from regimental centres and battalions enthralling the crowd, with a clear sky and relatively warm weather adding to the cheerful atmosphere.  
The function began with President Ram Nath Kovind arriving at the venue, his first appearance as the Head of State during Beating Retreat ceremony.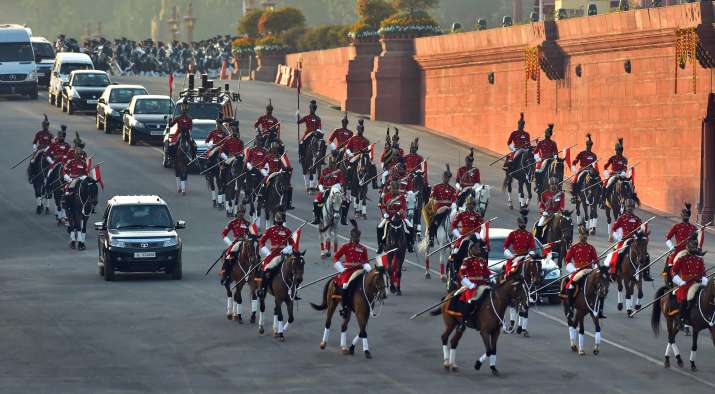 Several performances by Army, Air Force and Naval bands, among other troupes, thrilled the audience with patriotic fervour, as they cheered loudly against the backdrop of a delightful twilight. 
Vice President Venkaiah Naidu, Prime Minister Narendra Modi, Defence Minister Nirmala Sitharaman and other dignitaries along with chiefs of the Army, Navy and the Air Force were present on the occasion.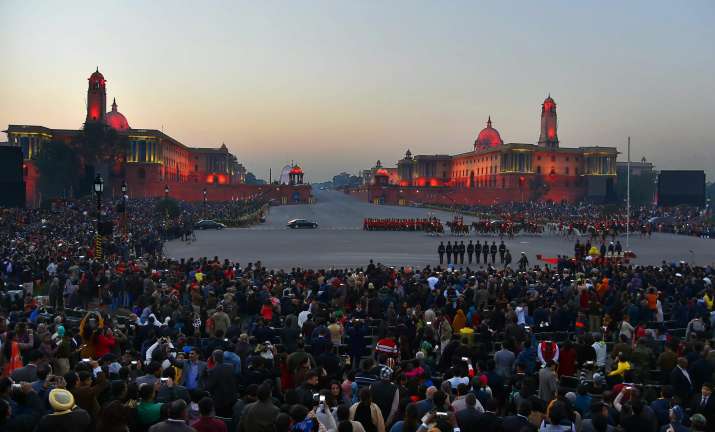 Interestingly, the tunes played by bands of defence forces on Monday were set to Indian tunes. 
The ceremony held on January 29 every year marks the culmination of the four-day-long Republic Day celebrations.  As many as 26 performances were held by the Army, Navy, Air Force, state police and Central Armed Police Force bands taking turns to enthrall the audience including the president and other dignitaries.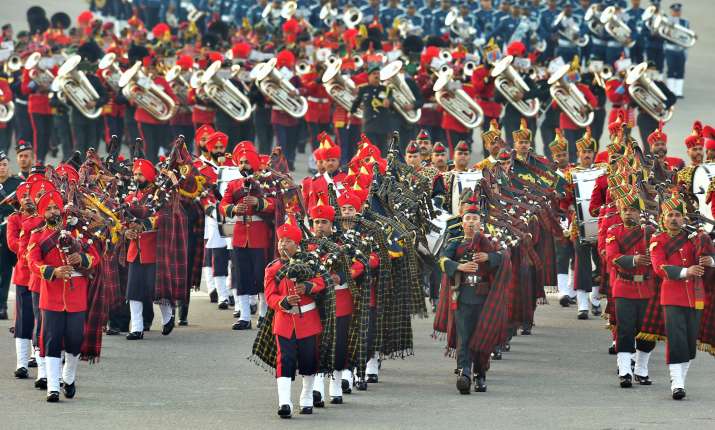 There were 25 tunes prepared by the Indian musicians, including 'Indian Soldiers', 'Herana Heran', 'Mushkoh Valley', 'Tejas', 'The Great Marshal','Namaste India', among others.  The only western tune will be 'Abide with me'.
The event came to a close with the ever-popular tune of 'Sare Jahan se Acha', a statement from Defence Ministry said.  This year, 18 military bands, 15 pipes and drums bands from regimental centres and battalions participated in the ceremony, it said.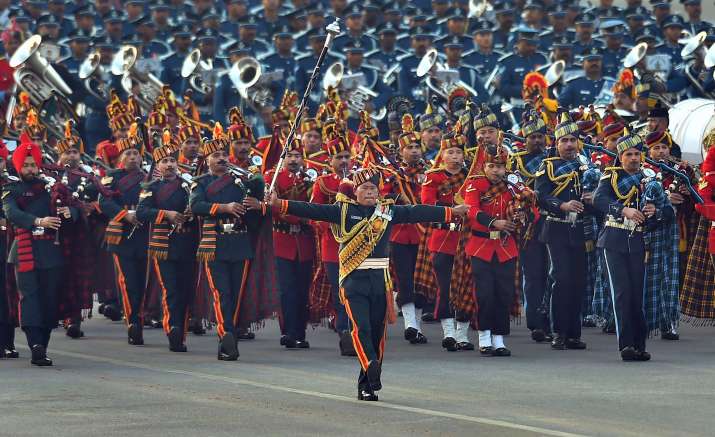 The principal conductor of the Beating Retreat ceremony was Maj Ashok Kumar. 
'Beating Retreat' marks a centuries old military tradition. At the sounding of retreat, the troops ceased fighting, sheathed their arms and withdrew from the battlefield, returning to their camps at sunset.
(With agency inputs)