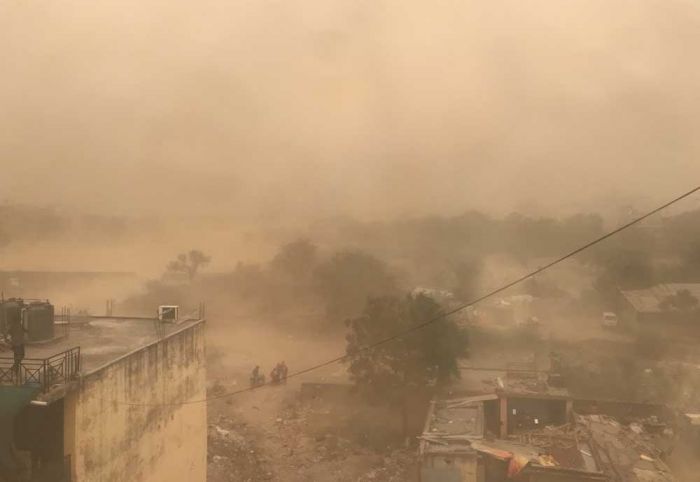 A deadly dust storm claimed 17 lives and injured at least 11 persons in Uttar Pradesh on Friday evening.
Most of the deaths were caused due to falling of trees and house collapse, according to a UP government spokesperson.
Moradabad was the worst affected district from where as many as seven deaths were reported. 
Three deaths were reported from Sambhal , a UP govt spokesperson said.
Two deaths were reported each from Badaun, Muzaffarnagar and Meerut, while one death was reported from Amroha, he said. 
Five persons were injured in Amroha, three in Moradabad, two in Muzaffarnagar and one in Badaun. 
The state government has directed all district magistrates to distribute relief within 24 hours. 
The state was swept by three major dust storms last month that left over 130 people dead. 
On May 13, 39 people died in various districts including Bareilly, Barabanki, Bulandshahr and Lakhimpur Khiri districts. 
On May 9, a severe storm left 18 dead and 27 others injured. Five people died in Etawah district, three each in Mathura, Aligarh and Agra, two in Firozabad and one each in Hathras and Kanpur Dehat. 
Thunderstorms and lightning on May 2-3 left 80 dead in the state, most of them in Agra district in the western part of the state.
(With PTI inputs)