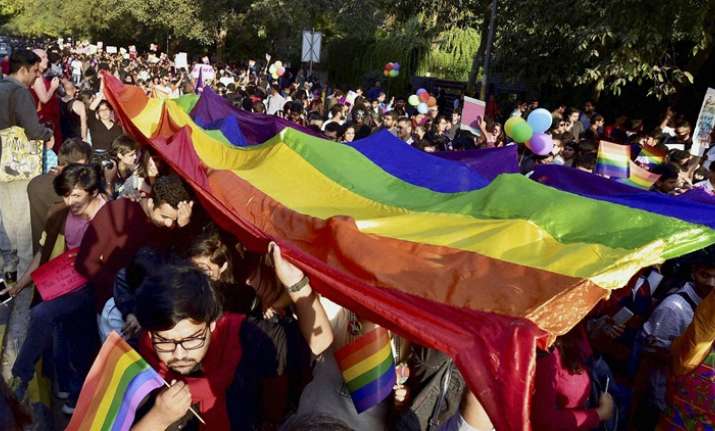 The Supreme Court on Monday agreed to reconsider its 2013 decision which criminalised gay sex in India, saying that it will review Section 377 of the Indian Penal Code. The court referred the matter to a larger bench.
A bench comprising Chief Justice Dipak Misra and Justices A M Khanwilkar and D Y Chandrachud said the issue arising out of section 377 of the IPC required to be debated upon by a larger bench.  
The court order came on a petition by 10 individuals holding that IPC section 377 was "violative of fundamental rights under Article 14 (right to equality) and Article 21 (right to life)".
While referring the matter to a larger bench the court observed "what is natural to one may not be natural to others".
The court also issued a notice to the Centre seeking its response to a writ petition filed by five members of the lesbian, gay, bisexual, transgender and queer (LGBTQ) community, who said they live in fear of police because of their natural sexual orientation and preferences.
The apex court also referred to a Constitution bench the petition seeking to decriminalise consensual sex between LGBTQ adults.
The court said that the Supreme Court's 2013 judgement, holding sexual intercourse between consenting adults of the same gender as a crime, appears to hurt the sexual preferences of individuals. 
The three-judge bench took into account views expressed in another judgment in August, which gave the right to privacy the status of a fundamental right. In August this year, the Supreme Court, in its landmark judgment on the privacy issue, said that "sexual orientation is an essential attribute of privacy".
In December 2013, the top court had set aside the Delhi High Court's 2009 verdict decriminalising homosexuality. 
Earlier in 2009, the Delhi High Court decriminalised the Section 377. 
Section 377 of the Indian Penal Code, enacted by British 153 years ago in 1860, terms consensual anal sex an "unnatural offence" and provides punishment equivalent to that for the offence of rape under Section 376. It even outlaws oral sex between man and woman, while holding that only penile-vaginal sex was not "against the order of nature".