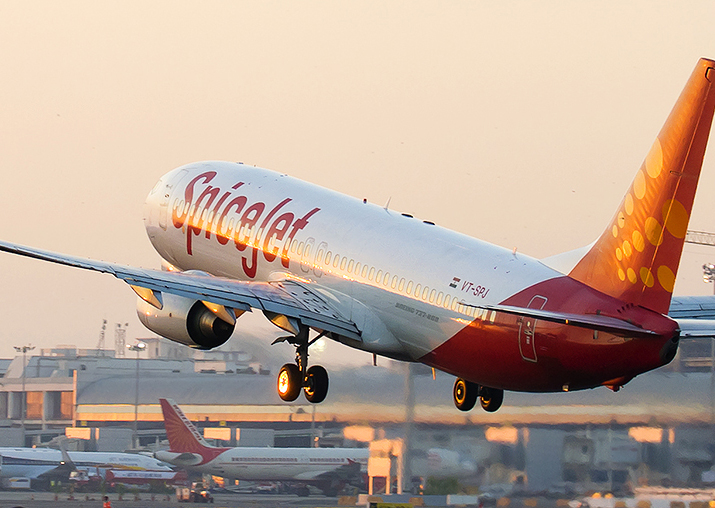 An agreement was signed between the Uttar Pradesh government and private air carrier Spice Jet on Wednesday to fly on five new routes in the state, an official said. New routes opened in UP are Varanasi-Kolkata, Varanasi-Bengaluru, Kanpur-Mumbai, Kanpur-Bengaluru and Gorakhpur-Bengaluru.
Flights will begin on new routes after getting clearances from Union Civil Aviation Ministry and the UP government. Earlier, there were only three functional airport in the state. The state government is planning to open up air serices from Bareilly, soon. 
Speaking at the event to announce the functionality of the new routes, UP Chief Minister Yogi Adityanath thanked the Spice Jet management for their expansion in the state and said that under the initiative of 'Udaan' mooted by Prime Minister Narendra Modi, air connectivity in small towns and cities had got a big boost and the five new routes in the state would go a long way in providing facilities to the people and also developing these areas.
He said that the plans were afoot to provide air services also from Azamgarh, Shrawasti, Kushinagar and Moradabad. Adityanath added that the number of flights from the state has also increased under his government.
The Chief Minister suggested to the officials of the air carrier present at the event that Gorakhpur-Mumbai and Gorakhpur-Kathmandu (Nepal) could be real money spinners for them and that they should explore the possibilities of opening these routes at the earliest. 
Under the agreement, discounts would be provided to SC/ST travellers and others as per provisions of the state government, the Chief Minister underlined.