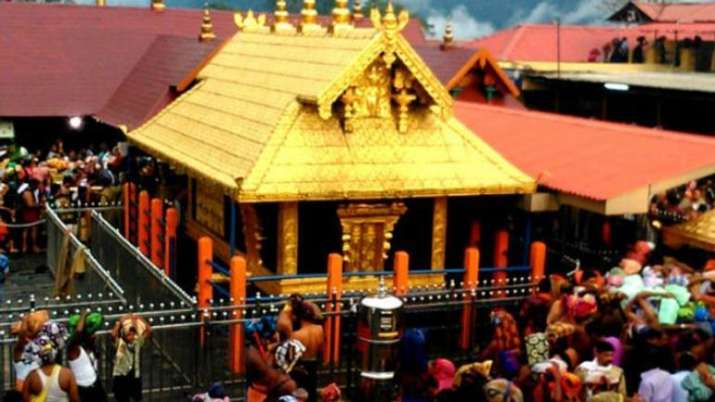 In a latest development, a 46-year-old Sri Lankan woman went and prayed inside Sabarimala temple. She had reportedly informed police that she reached menopause and also presented a medical certificate.
"I went up to the holy steps, but I was not allowed to go further. I had a medical certificate also," ANI quoted her as saying.
Meanwhile, Bindu and Kanakadurga, the two women in their 40s, who created history by defying threats from saffron organisations and offered prayers at Sabarimala temple, on Thursday said they were not tools of anyone and dismissed as "baseless" the allegations that they were playing into the hands of police and the government.
They also said their aim was Sabarimala darshan and they achieved it without facing any trouble from the devotees.
"All the pilgrims going to Sabarimala were very cooperative. We never had any problem from other devotees. We trekked down safely from the shrine," Kanakadurga said.
The shrine, which was out of bounds for girls and women between 10 and 50 years of age, on Wednesday saw the breaking of centuries-old tradition and infuriating the Hindu right outfits, when the 42-year-old Bindu and 44-year-old Kanakadurga visited it under police protection.
In an exclusive interview given to Manorama channel, Kanakadurga said, "Going to Sabarimala was my own decision."
Bindu told the channel that they were adamant and wanted to visit the shrine after failing in their first attempt on December 24 when they were forced to return due to violent protests.
She also said they did not disclose where they stayed after the December 24 fiasco as they feared the safety of their friends.
Dismissing the allegations that they have political affiliations, Bindu said those who oppose the entry of women into Sabarimala have always labelled as "Maoists" the women who attempted to trek the hills.
"I am not affiliated with any political party or organisation now. I have left all those years back. I was part of the CPI(ML)'s Central Committee and later resigned owing to differences. I am not part of any organisation now," she said, adding that she was a key speaker at a BJP event on Human Rights Day years ago.
"That doesn't mean that I am with BJP. Just because I entered Sabarimala will never make me a communist," she said.
Kerala was in ferment on Thursday, a day after the two women entered the Sabarimala temple, infuriating saffron outfits, with protesters blocking roads by placing burning tyres and granite blocks, and clashes leaving 31 police personnel and many others injured.
The dawn to dusk shutdown called by the Sabarimala Karma Samithi, an umbrella organisation of various pro-Hindutva groups, and the Antarrashtriya Hindu Parishad (AHP), plunged the state into turmoil, as hundreds of Hindu right-wing activists disrupted vehicular movement and vandalised shops and offices of the ruling CPI(M).
(With inputs from agencies)