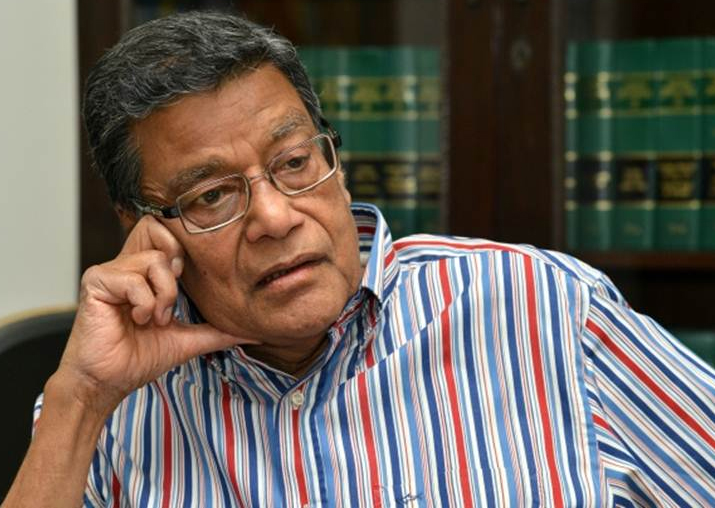 Breaking his silence on the Supreme Court developments, Attorney General KK Venugopal said that the press conference by the four senior-most judges could have been avoided.
According to news agency ANI, the AG said that the differences between the judges and CJI Dipak Misra will be fully resolved tomorrow. 
"Tomorrow the Supreme Court judges with their statesmanship will fully resolve their differences," AG KK Venugopal said.
"Today's press conference could have been avoided, but the Supreme Court judges are all statesman with vast experience and knowledge, and I am sure by tomorrow, the entire issue would be resolved," the AG added.
The AG's remark comes after a PTI report claimed that the government is unlikely to interfere because it feels that the issues raised by the four senior Supreme Court judges in the unprecedented press conference are an "internal" matter of the judiciary.
Citing highly placed sources, PTI reported that the government has no say in it and does not wish to interfere.
"It is an internal matter of the judiciary," the sources in the government said. 
However, they also added that the apex court should settle the issue at the earliest as the faith of the people in the judiciary is at stake. 
In an unprecedented move, four senior-most judges of the Supreme Court today called a press conference and said the situation in the top court was "not in order" and many "less than desirable" things have taken place. 
The second senior judge after the Chief Justice of India, Justice J Chelameswar, said, "... sometimes administration of the Supreme Court is not in order and many things which are less than desirable have happened in the last few months". The other judges who were present at the press conference were Justices Ranjan Gogoi, MB Lokur and Kurian Joseph.