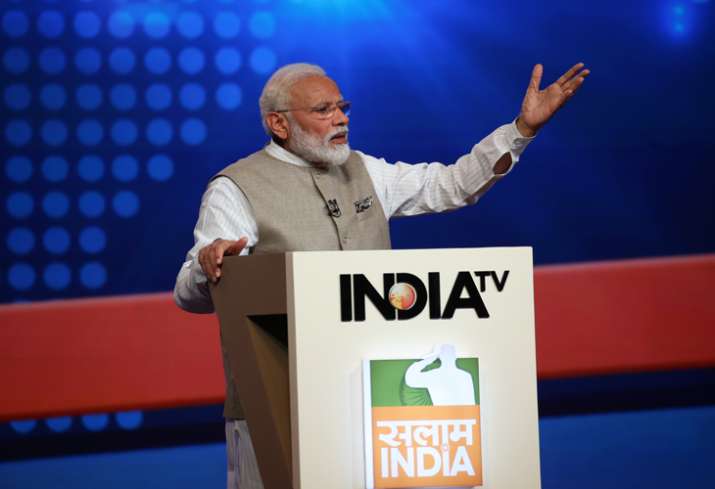 He strolled around the compounds of White House many years ago, looking at the magnificent structure in awe. He even faced rejection from the US when he was denied Visa. But soon, he was the honoured guest of the US President himself! Narendra Modi has come a long way.
In a no holds barred interview with India TV's Editor-in-chief Rajat Sharma, Prime Minister Narendra Modi reminisced about the days gone by and recounted his experiences with the world leaders including US Presidents.
'How did you manage to establish relations on a personal level with leaders such as US President Donald Trump who is known for his mercurial personality?' was the question directed at him by India TV's Rajat Sharma.
With a faint chuckle, Prime Minister Narendra Modi said that we should resist the temptation to form opinion about global leaders based just on hearsay. He then went on to recollect his meet with President Trump in the White House.
"He gave me a personal tour of thw White House," said PM Modi "He showed me many rooms inside the White House. Rooms that have historical significance" he added.  
He then told everyone about the room inside the White House which was occupied by the great Abraham Lincoln during his presidential term.
"President Trump was constantly telling me about history, about many significant events that took place there, about important treaties and agreements that were signed in that very room," said PM Modi.
The PM said he was amazed by the depth of knowledge of President Trump who was telling him everything without a single piece of paper in hand.
PM Modi said he was with President Trump for 9 hours. It is a rare occurrence, he said, as such meetings usually last just for an hour.