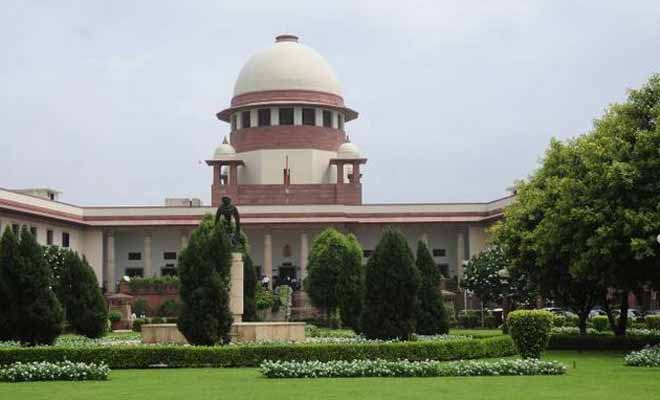 The Supreme Court on Wednesday said that people in power, including politicians and bureaucrats, should desist from passing comments on crimes that are still being investigated.
The apex court made the observation while examining the freedom of expression of a person in power vis-a-vis a rape victim's fundamental right of protection of life and personal liberty.
Attorney General Mukul Rohatgi  had argued before the apex court bench comprising Justices Dipak Misra and A.M. Khanwilkar that restraining politicians and public figures from commenting on crimes being investigated would be an infringement of the freedom of speech and expression.
The matter concerns Samajwadi Party leader and former minister Azam Khan's remarks about the 2016 gang-rape case in Bulandshahr in Uttar Pradesh. 
Khan, then a state minister, had termed the gang-rape of a 14-year-old girl and her mother near a highway on western UP to be a "political conspiracy". Khan was made to tender an apology for the remarks by the Supreme Court. 
The victims' family then moved the top court seeking a probe by the Central Bureau of Investigation (CBI), contending that they had lost faith in the local police, especially after Khan's remarks. 
"If an offence of rape occurs and someone says it's a political conspiracy, then there can be no restriction on such expressions. He is not trivialising the incident," Rohatgi told the bench. 
The court, in turn, said remarks by a minister or a person in power may tend to influence investigation of a case. 
"An accused can say it's a conspiracy. An investigating officer can file a report saying the case was false. But, can a Director General of Police claim the incident was a political conspiracy before the investigation commences," the bench asked citing an example.
It observed that a rape survivor's sufferings cannot be allowed to worsen with such statements by those who occupy a position in power. 
"Freedom of speech might be sacrosanct, but so is one's dignity," the court said. 
The court has set April 20 as the next date for hearing in the case.
(With IANS inputs)