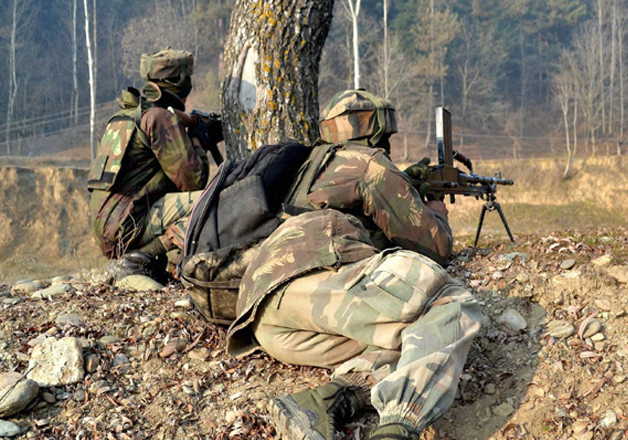 One militant was killed in a gunfight with the security forces in Jammu and Kashmir's Bandipora district today.
The gunfight broke out in Aragam Chitti Bandi village after security personnel were tipped off about the presence of militants there.
"The operation is still going on," a police official said.
Security forces had surrounded the village on specific information about the presence of militants on early Thursday morning, the official added.
After the area was cordoned off, militants fired upon the security forces personnel triggering the gunfight. 
The encounter comes three days after Pakistani militants attacked an Army camp in Uri, killing 18 personnel. 
Meanwhile, Kashmir remained shut for the 76th consecutive day today as authorities imposed restrictions in Srinagar city to prevent a separatist called protest march.
"Restrictions and deployments of police and CRPF were also made in some other parts of the Valley today (Thursday)," a senior police official said here.
The separatists, in their latest protest calendar have extended the protest shutdown till September 29.
Two gunfights have continued near the Line of Control (LoC) for the last three days in Uri and Naugam sectors where army said infiltration bids were foiled.