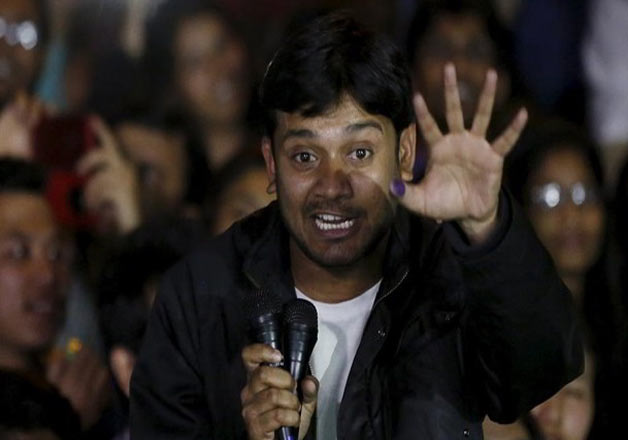 Hyderabad: Hyderabad Central University has not granted any permission to JNU students' union president Kanhaiya Kumar to address a meeting on the campus, Vice Chancellor ProfAppa Rao Podile said on Wednesday.
"No body has approached for permission. Definitely, there is no permission," he told PTI here.
Kumar was scheduled to address a meeting on the campus this evening at the invitation of the Joint Action Committee for Social Justice, which had spearheaded an agitation earlier demanding "justice" for Dalit research scholar Rohith Vemula, who committed suicide in a hostel room at HCU on January 17.
Asked if he gets a feeling that the suicide issue is being politicised, Podile said he did not think so, adding, that he did not attach any significance to Kumar's visit as "we have nothing to do with that boy".
"As far as our campus is concerned, I don't see same kind of polarisation. We are all one. We are going to work towards solution. There is no politicisation at this time," said Podile, who resumed duty amid protests yesterday after a two-month leave.
On whether he believed a small group of students were holding the university for ransom, he said, "Anybody who moves around the campus will get that same feeling."
As for what action was proposed to be taken against the group of students who vandalised his official residence yesterday, Podile said, "Procedures and whatever systems are in place, they will take care of it. Whatever is there with the police, they will take care of it."