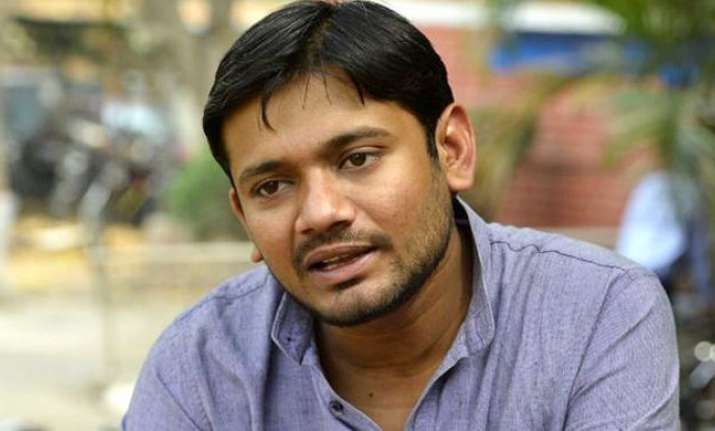 New Delhi: JNU students union president Kanhaiya Kumar who is out on bail in a sedition case, will be visiting HyderabadCentral University tomorrow where he is expected to join the protest against Rohith Vemula's suicide.
Kumar will also meet Vemula's mother. Vemula, a Dalit PhD scholar, was found hanging at the Hyderabad varsity's hostel room on January 17.
"Kanhaiya is leaving for Hyderabad tomorrow along with a delegation of JNU students and members of All IndiaStudents Federation (AISF). He is expected to address the protest gathering over Vemula's suicide and also meet his mother," an AISF member said, adding that he will be back in Delhi on March 25.
The Hyderabad University witnessed protests after Vice Chancellor Appa Rao Podile resumed office today after going on leave amid the storm following the suicide of Vemula.
The students, who have been protesting ever since Vemula committed suicide, vandalised the VC's residence where he was due to address the press in a shortwhile.
JNU students who are caught in a row over an event on campus against hanging of Parliament attack convict Afzal Guru during which anti-national slogans were allegedly raised, have been protesting in the national capital demanding resignation of HRD minister Smriti Irani over Vemula suicide issue.
Earlier in the day, Kanhaiya had met Congress Vice President Rahul Gandhi at his Tughlaq lane residence to thank him for his support during the ongoing controversy.