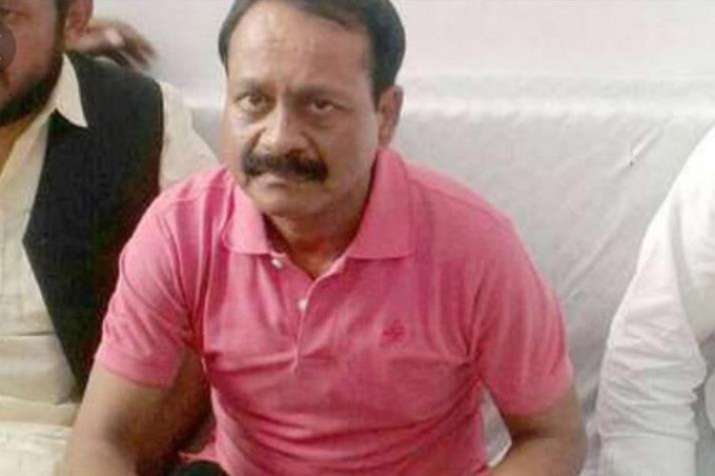 ​The postmortem report of dreaded don Munna Bajrangi, who was killed in the Baghpat district jail by a co-prisoner, has revealed that the gangster was shot at least seven times. 
Gangster Prem Prakash alias Munna Bagrangi was shot by jail inmate Sunil Rathi, Superintendent of Police Jai Prakash said today. 
He said one of the bullets had hit Bajrangi's head and a portion of his head was badly mutilated on the right side. 
"A pistol, two magazines and 22 cartridges have been recovered from a drain inside the jail," he said, adding it was yet to be ascertained as to how the pistol reached inside the jail. 
"A probe is on," he added. 
"Bagrangi had an argument over 'supari' (contract killing) with Rathi after which the latter killed him. This has come to the fore but it is being verified," he said. 
Mafia don Bajrangi was shot dead inside Baghpat jail on Monday morning hours before he was to be produced in a local court in a case of extortion of money from a former BSP legislator. 
Munna Bajrangi's claim to fame was the murder of MLA Krishnanand Rai, who was shot more than 100 times with bursts of Ak 47 by Bajrangi and others in November 2005. Bajrangi was last arrested in 2009 from Mumbai by a special cell team led by DCP Sanjeev Yadav.
In 1998, Munna Bajrangi was shot by Delhi police at least 9 times and he was even sent to the mortuary. But he somehow survived.
In 2012, Bajrangi had contested an election from Mariyahu in Jaunpur on a ticket from Apna Dal.
Bajrangi had also joined hands with mafia turned politicial Mukhtar Ansari in 2013. 
In March 2016, Bajrangi's younger brother-in-law, Pushpjeet, who used to look after his business, was shot dead at the Vikas Nagar colony in Lucknow and his close associate Tariq was shot at in Lucknow in December last year. 
On June 29, Bajrangi's wife Seema Singh had claimed at a press conference in Lucknow that her husband's life was in danger. 
"My husband's life is in danger and I want to tell Uttar Pradesh Chief Minister Yogi Adityanath that a conspiracy is being hatched to kill him in a fake encounter," she had said. 
Last year, Adityanath had ordered the transfer of 48 criminals from the jails where they were lodged to other prisons across the state. Bajrangi and Ansari were among them. Bajrangi was transferred to the Pilibhit jail.