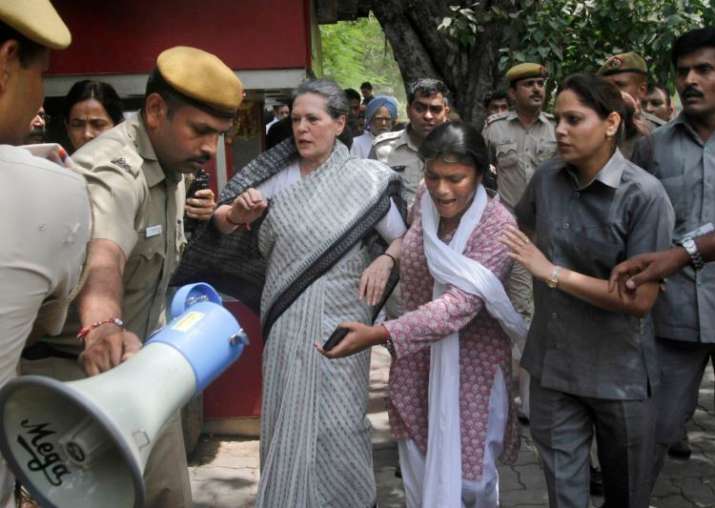 An Special Protection Group (SPG) commando from Congress president Sonia Gandhi's security cover who had gone missing for last five days has been traced. The officer, identified as Rakesh Kumar, was found roaming in Tilak Nagar area of the national capital today.
Police said that they are interrogating him. 
"We have confirmed that the missing SPG commando has been traced by the police. We will question him about the circumstances of his disappearance," BK Singh, DCP, New Delhi, said.
According to family members, Kumar had on September 1 left his Dwarka Sector 8 home for duty. He, however, didn't report for the duty at Sonia Gandhi's 10, Janpath resident. When his family learnt about the development, they made several calls on Kumar's mobile phone but all calls went unanswered.
Two days later, Kumar's family arrived at 10, Janpath to do an inquiry about Kumar's whereabouts. They were told that Kumar had never reported for duty from last two days. 
Kumar's family them approached the Tughlak Road police station and filed a missing person complaint.
SPG is an armed force of the Union for providing proximate security to the Prime Minister and former PMs and members of their immediate families wherever they are. It was formed in 1988 by an act of the Parliament of India. Former PMs, their immediate family members, and family members of a serving Prime Minister may, if they choose, decline SPG security.
SPG commandos are drawn from Central Armed Police Forces & Railway Protection Force. They carry some of the most sophisticated weapons including FN Herstal F2000 (assault rifle), FN Herstal Five-seven, Glock 17 replacing locally built 9×19mm Browning Hi Power variant, Glock 19, FN Herstal P90.