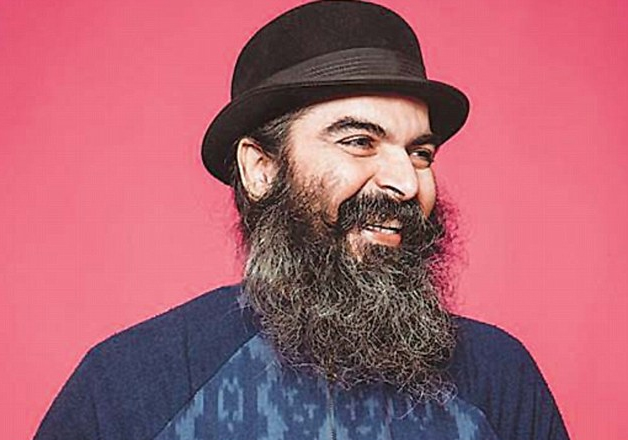 New Delhi: Award-winning Delhi-based designer Suket Dhir is the man behind the Rashtriya Swayamsevak Sangh's (RSS) much-awaited makeover in its trademark dress, replacing khaki shorts with brown trousers.
The Delhi-based designer said that since the RSS wanted a shift away from khaki to something smarter to attract the younger crowd, he suggested the trousers as a pragmatic necessity.
Dhir's father, who has been associated with the RSS for years, was asked to suggest for the style revamp in Sangh's century-old tradition of the khaki half-pants. Since its inception in 1925, the RSS, till 1939, had an all-khaki uniform. But in 1940, white shirts were introduced. Leather shoes replaced long boots in 1973 and later rexene shoes were also allowed.
The police half-shorts, according to Dhir, were the latest fashion trend of the 1920s, but later become outdated. "Culottes don't work for men anymore," he said.
To a question that whether it will have any impact on the identification of the RSS volunteers, he said, "In every dialogue up till now, the RSS uniform has been more important than what they do, so the aim of the change was to focus on the substance of what is being spoken about."
Dhir said that he suggested two options - khaki and grey and that he favoured grey as the colour is good for all season, easily available and looks clean no matter how dusty it is. "Plus, it's a fresh-looking colour and doesn't bleed whereas all others will fade over a period of time," he told Daily Mail.
"Instead of youngsters making excuses and not wearing the uniform, this would be easier for them to wear. Trousers would definitely look more mainstream," he said.
Describing it as a major change, Dhir said that the latest changes are not only for a style update but for practical purposes.
At the 3-day annual meeting of Akhil Bhartiya Pratinidhi Sabha, the highest decision-making body of RSS, the Sangh decided to replace khaki shorts by brown trousers as it wants to move with the times.
The RSS has been continuously growing since its inception. In its history of 90 years, RSS is at the peak today where more than 5500 shakhas were added in 2015-16. As many as 10,413 shakhas were added between 2012 and 2015.
The RSS was founded on Vijayadasami on 27 September 1925 as a social organisation to provide character training through Hindu discipline and to unite the community. Today, it has more than 50,000 shakhas and more than 6 million volunteers.