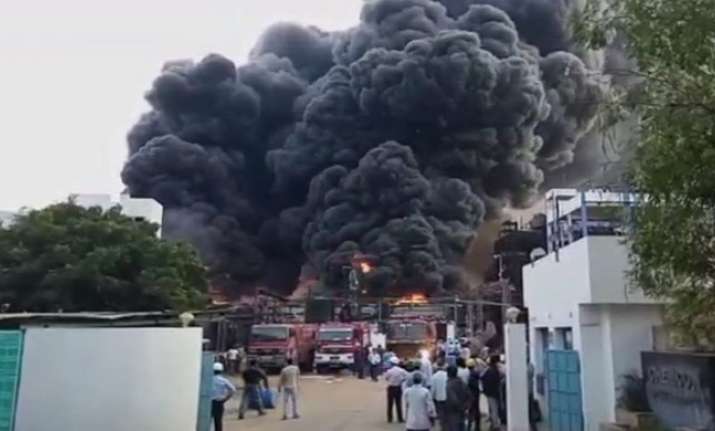 A massive fire broke out in a chemical plant near Gujarat's Vadodra. The blaze spread quickly with plumes of black smoke billowing into the sky high enough to be visible from a long distance. 
The 5 fire tenders were rushed to the spot to control the blaze. 
Fire broke out at a chemical factory near Manjusar industrial area on the outskirts of Vadodara today, a civic official told PTI.
Deepa Gunjal, Chief Fire Brigade Officer the Vadodara Municipal Corporation, said the fire was doused after three and a half hours. 
While the damage caused by the fire was yet to be assessed, nobody was injured, the official said.  Cause of the fire was yet to be ascertained, Gunjal said.
The cause of the fire is unknown. Media reports said said short circuit is suspected to be the reason for the fire.
According to The Times of India, Vadodara has witnessed major fires in 2017 like the one at the collector office and at Schaefflar India at Maneja. Vadodara Fire and Emergency Services (VFES) said that 243 premises used by commercial enterprises, where daily footfall is in thousands, have been served notices for not following prescribed norms regarding fire safety.