Follow us on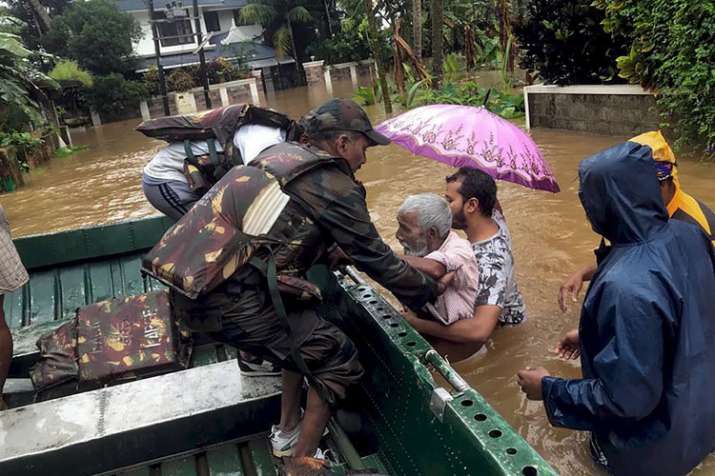 Reliance Foundation, India's largest corporate-supported philanthropic organisation, has kickstarted a multi-pronged relief and rehabilitation programme to help people in flood-ravaged Kerala. Apart from donating relief material worth Rs 50 crore, the foundation has also pledged financial aid of Rs 21 crore to CM's relief fund for Kerala.
Nita Ambani, chairperson, Reliance Foundation, said her organisation has always came out in support of people during natural calamities in the past and it will continue to do so in future. 
"In this time of acute distress faced by our brothers and sisters in Kerala, we feel duty-bound as fellow citizens and as a responsible corporate
foundation to fully support the rescue, relief and long-term rehabilitation efforts in the State. On its part,Reliance Foundation will contribute Rs 21 crore to the Kerala Chief Minister's Relief Fund. The foundation stands firmly with the people of Kerala in this hour of need," Nita Ambani said. 
"Reliance Foundation has risen to the occasion whenever natural calamities have hit any part of India. Since 2013, when earthquake and floods ravaged Uttarakhand, Reliance Foundation has trained a large team of hundreds of employees and volunteers to get involved in short,
medium and long-term responses to help disaster-affected people," she added. 
Rescue, relief operations in Kerala
• Since August 14, 2018, Reliance Foundation's team has been carrying out rescue and relief operations in the six worst affected districts of Ernakulam, Wayanad, Alappuzuha, Thrissur, Idukki and Pathanamthitta.
• The team is supporting the rescue operations by providing critical updates on weather and locations of temporary shelters via Reliance Foundation Information Services (RFIS). It is also providing toll-free helpline numbers to the State disaster management authorities.
• Reliance Foundation has identified 15,000 affected families who would be provided dry ration kits, utensils, shelter, shoes and clothes in the coming days. The bulk of the material will be supplied by Reliance Retail.
Reliance Retail
• Through Reliance Retail, supplies such as ready-to-eat food, glucose and sanitary napkins have been provided to 160 government-run relief camps, sheltering about 50,000 people.
• A large consignment of relief material, weighing about 2.6 MT, has been handed over to the Government of Maharashtra. It will be transported by air to Kerala.
• 7.5 lakh units of apparel, 1.5 lakh pairs of footwear and dry grocery are being mobilised for distribution to the affected people in Kerala.
• The assistance from Reliance Retail for the flood relief activities is worth close to Rs 50 crore.