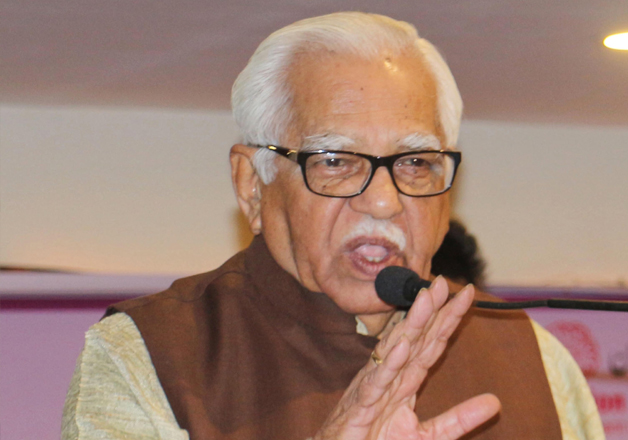 Governor Ram Naik on Monday termed the Kasganj communal clash a "blot" on the state, while urging the government to take steps to ensure such incidents don't recur. 
Calling the incident "shameful", the governor noted that such an incident had occurred in the state for the first time in the last 9-10 months. 
At least three shops, two buses and a car were torched after a youth was killed in clashes following stone-pelting by a mob on a motorcycle rally taken out to celebrate Republic Day. 
"Whatever happened in Kasganj was not good. The incident there is a 'kalank' (blot) for UP. The government is probing the incident. It should initiate effective measures to ensure that such incidents are not repeated," he told reporters here. 
On being asked about the situation in Kasganj, senior cabinet minister Sidharth Nath Singh today said he has seen reports that shops are opening now. "The situation is returning to normal, which is a good sign," he added. 
As many as 118 people have been arrested and security forces maintained a strict vigil to ensure no untoward incident takes place.
Explosives were found during house-to-house searches following which the state police chief said the stringent National Security Act (NSA) would be invoked against culprits.
The UP Police said drone cameras had been deployed for aerial surveillance and described the situation as improving.
WATCH FULL VIDEO HERE: