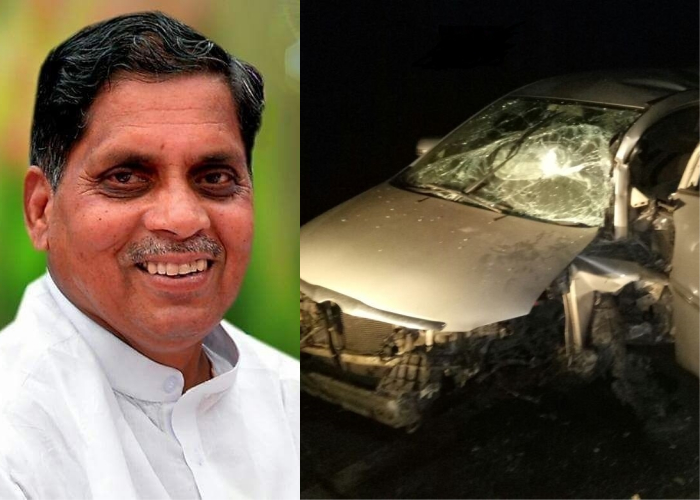 Former union minister and newly-elected Congress MLA Siddu Nyamagouda died in a road accident in Bagalkote district early today, a senior police official said. 
Nyamagouda was on the way to his constituency Jamkhandi from Goa when the car he was travelling in tried to avoid a lorry and hit a roadside parapet wall, District Superintendent of Police Vamshikumar told PTI. 
The 70-year-old lawmaker was in New Delhi and had returned to Goa by flight before he proceeded to his constituency by car, he said. 
Nyamagouda had suffered severe injuries and died instantly, he said. 
He is survived by wife, two sons and three daughters. Nyamagouda was the union minister in the PV Narasimha Rao ministry in 1990-91.
The unfortunate demise of the leader drops Congress' numbers in the Karnataka Assembly to 77. The party had suffered a set back after it lost its simple majority in the House in the recently concluded elections, forcing it to offer support to nemesis Janata Dal-Secular to retain power in the state. JD(S) had secured 38 seats in the Karnataka Assembly Elections 2018.
The two allies are facing each other in RR Nagar polls today. The Election Commission (EC) had on May 11 postponed the election in Bengaluru's RR Nagar assembly segment to May 28 from May 12 following the recovery of nearly 10,000 voters ID cards from a flat in the constituency.
The constituency is witnessing a 'friendly fight' between the new alliance partners the Congress and the JD(S), as talks between the allies over seat sharing in the segment failed.
(With inputs from PTI)