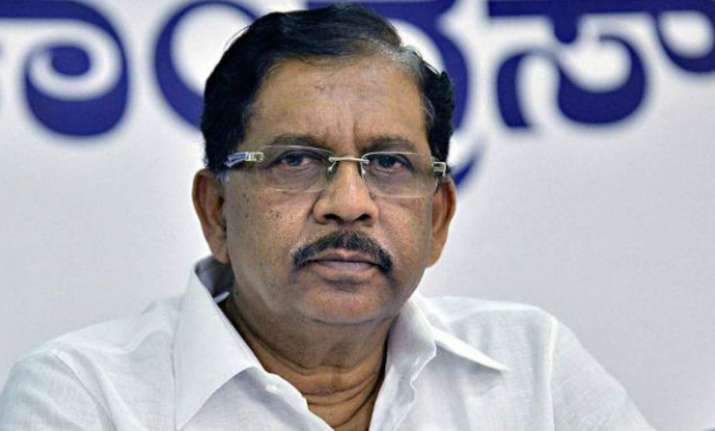 In a shocking display of apathy following reports women being openly groped and molested in Bengaluru during New Year celebrations despite the presence of 1,500 policemen, Karnataka Home Minister G Parameshwara has brushed aside the incident as 'regular'.
Instead of a promise of strengthening women security, Parameshwara said, "Such incidents do happen on New Year's eve and Christmas and we do take a lot of precautions."
A report in the Bangalore Mirror says that the hi-tech city's most bustling areas of MG Road and Brigade Road saw thousands of men mobbing revellers, and molesting and passing lewd remarks on women on the streets, forcing some to even take off their sandals and run for help.
While there was an anticipation of a suitable action against the culprits by the authorities, the remarks by the state Home minister has come as a contradiction. The controversial statement can bring him under the eye of storm.
The horrific incident took place under the surveillance of around 1500 policemen. 
The news report further claimed that the deadline for celebrations this time were extended till 2 am this year, under pressure from some of the commercial establishments, especially the drinking joints in the central division.
Moreover, the police, shockingly said that there has been no official cases of molestation and harassment registered with them despite several eyewitness accounts and photographic evidence.
Meanwhile, Karnataka DGP Om Prakash said culprits will be identified and action will be taken against them.