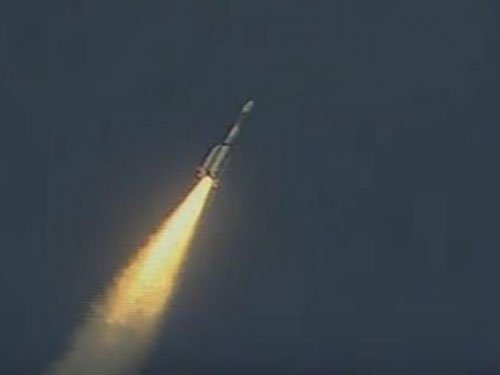 Indian Space Research Organisation (ISRO) today launched the Indian Geosynchronous Satellite Launch Vehicle (GSLV) rocket carrying advanced weather satellite INSAT-3DR.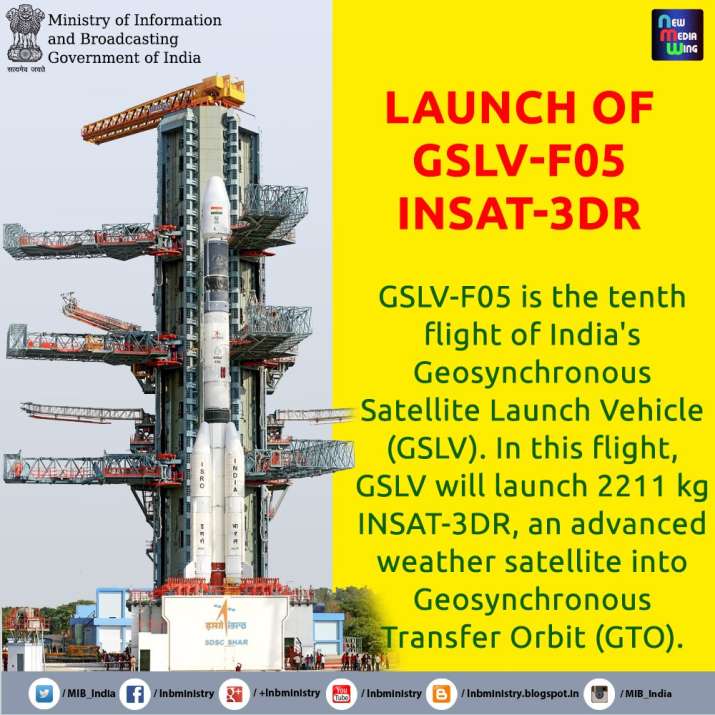 Scientists at ISRO had earlier revised the scheduled launch of GSLV-F05 by 40 minutes due to "delay in cryostage filling operations" and rescheduled it to 4.50 PM, officials said.
Earlier, it was scheduled to lift off by 4.10 PM from the second launch pad at this spaceport.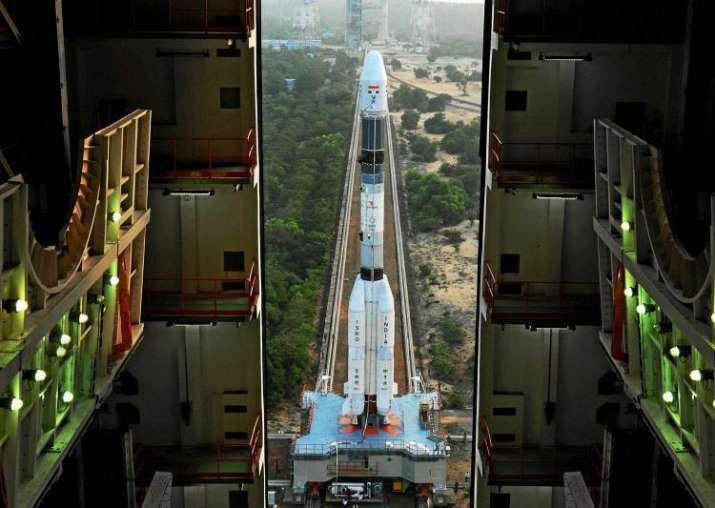 On Wednesday, soon after the Mission Readiness Review committee and Launch Authorisation Board gave its clearance, the 29-hour countdown began at 1110 hours for the launch.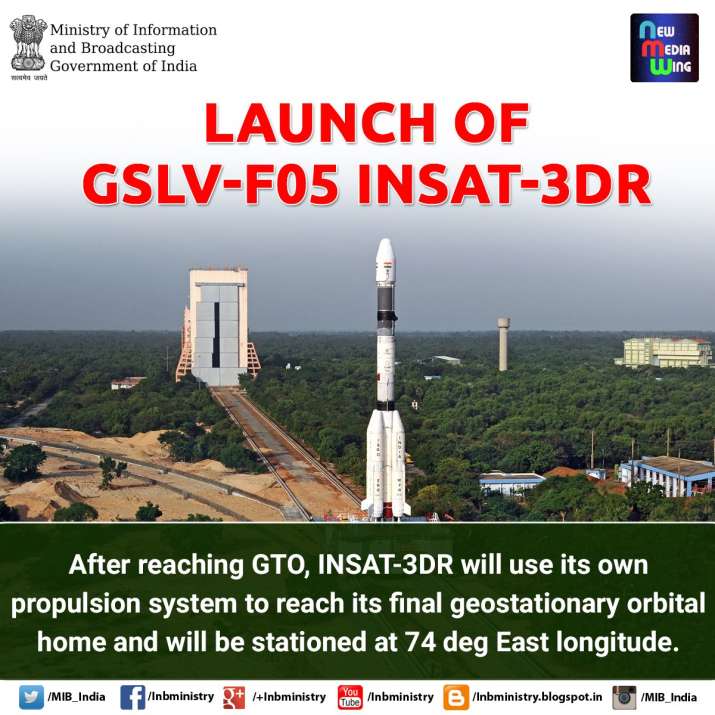 GSLV flights had successfully launched the D5 and D6 missions in January 2014 and August 2015, putting the GSAT-14 and GSAT-6 satellites in the intended Geosynchronous Transfer Orbits "very accurately."
Here are 10 things you need to know about ISRO's GSLV-F05/INSAT-3DR:
1. INSAT-3DR is an advanced weather satellite which is operated by the Indian National Satellite System.
2. The satellite will provide six meteorological services to India using a 6-channel imager and a 19-channel sounder.
3. INSAT-3DR carries a Data Relay Transponder as well as a Search and Rescue Transponder. Thus, INSAT-3DR will provide service continuity to earlier meteorological missions of ISRO.
4. The new satellite is an advanced meteorological satellite and is a follow-up to INSAT-3D.
5. The satellite INSAT 3DR, weighing 2,211 kg, will be put into a geo-transfer orbit by the rocket initially during lift off.
6. INSAT-3DR will supplement the meteorological and data relay services of its predecessor INSAT-3D, which is in operation since July 26, 2013.
7. GSLV-F05 is significant since it is the first operational flight of GSLV carrying the indigeneous Cryogenic Upper Stage.
8. GSLV-F05 is the flight in which the indigenously developed Cryogenic Upper Stage (CUS) will be carried on-board for the fourth time during a GSLV flight.
9. GSLV-F05 is significant since it is the first operational flight of GSLV carrying Cryogenic Upper Stage.
10. The designed mission life of INSAT-3DR is 10 years.
(With inputs from agencies)