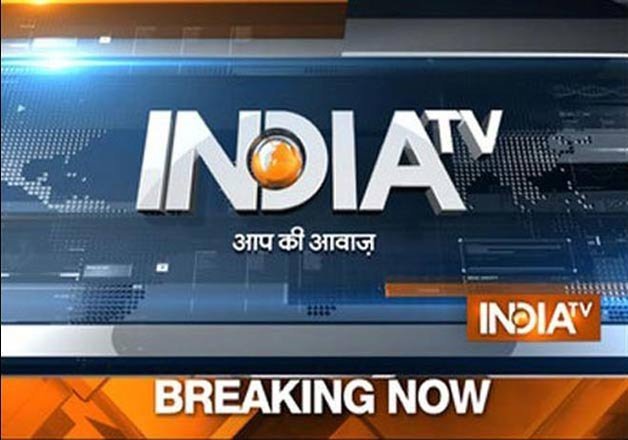 National News
Temporary pain will yield long term gains, says Venkaiah Naidu on demonetisation in RS
Rajya Sabha today witnessed a fierce debate on the government's decision to demonetise Rs 500 and Rs 1,000 notes. While Congress leader Anand Sharma led the opposition's charge, BJP's Piyush Goyal hit back at opposition parties for criticising the move saying 'the decision is in national interest'.
Banks won't exchange old currency notes beyond one-time limit of Rs 4,500: RBI sources
A day after the government asked the banks to use indelible ink on the right index finger of everyone who goes to the cash counter to exchange his/her scrapped Rs 500 and Rs 1,000 notes, sources at the Reserve Bank of India today said that banks will not facilitate the exchange of currency notes beyond the one-time limit of Rs 4,500.
Mamata leads opposition march to Rashtrapati Bhawan against demonetisation
Trinamool Congress supremo Mamata Banerjee today found support from leaders of NDA constituent Shiv Sena, Akali Dal, AAP and NC today and marched to the Rashtrapati Bhavan against the government's decision to demonetise Rs 500 and Rs 1,000 notes.
Demonetisation: No action against 'industrialist friends' of PM Modi, alleges Rahul Gandhi
Training his guns on Prime Minister Narendra Modi, Congress vice-president Rahul Gandhi on Wednesday charged that no action was being taken against the 'real black marketeers' and the 'industrialist friends' of the former.
Demonetisation: FIR against Amar Singh for 'derogatory remarks' against PM Modi
An FIR has been registered against Samajwadi Party MP Amar Singh and an unidentified person for allegedly making derogatory remarks against Prime Minister Narendra Modi in connection with demonetisation of high denomination currency notes.
Sushma Swaraj suffers kidney failure, on dialysis at AIIMS
External Affairs Minister Sushma Swaraj today informed that she has been on dialysis at the All India Institute for Medical Sciences (AIIMS) after suffering from kidney failure. Swaraj, who was admitted here on November 7, also said that she was undergoing tests for a possible kidney transplant.
International News
Pakistan reserves right to avenge killings of its soldiers by Indian Army: Pak minister
Pakistani Interior Minister Chaudhry Nisar Ali has said that his country reserves the right to avenge killings of its soldiers by Indian forces. The message was conveyed to the British Prime Minister Theresa May on Tuesday by the visiting Pakistani Interior Minister Chaudhry Nisar Ali Khan in London.
Air strikes resume in Syria's Aleppo after weeks-long pause
Intense air strikes resumed in rebel-held districts of eastern Aleppo, killing at least three people. Associated Press reported that Russian missiles pounded opposition targets in Syria hours after President Vladimir Putin and US President-elect Donald Trump discussed Syria in a phone call.
Mayor of West Virginia town resigns after racist post about Michelle Obama
The Mayor of a West Virginia town resigned on Tuesday after a comment on Facebook, approving a post that compared First Lady Michelle Obama to an ape. Joe Coleman, the town recorder in Clay, said that Mayor Beverly Whaling's resignation is effective immediately.
Sartaj Aziz to visit India next month, hints at easing of hostility
Pakistan Premier Nawaz Sharif's adviser on Foreign Affairs Sartaj Aziz will travel to India next month to attend the Heart of Asia Conference to be held in Amritsar. Aziz has suggested that the December 3 visit could be used to 'defuse the tension' between the nuclear-armed neighbours.
Business News
Tata-Mistry war enters courtroom, 'ousted' chairman sends legal notice to Tata Global Beverages
In a major development in the ongoing tussle between Cyrus Mistry and Tata Sons, the office of the 'ousted' chairman today issued a legal notice to Tata Global Beverages over his removal from the company, according to business channel ET Now.
Demonetisation: Indelible ink to check repeat withdrawals from today; long queues refuse to die down
In an attempt to check the misuse of the exchange facility and reduce long queues at bank branches, the government has directed banks to use indelible inks over the counters to exchange Rs 500 and Rs 1,000 currency notes.
SBI writes off Rs 7,000 cr bad loans of 63 defaulters including Vijay Mallya
India's largest public sector bank State Bank of India (SBI) has written off bad loans worth Rs 7,016 crore given to 63 wilful defaulters, including Vijay Mallya's Kingfisher, according to a report published on Wednesday.
Entertainment News
'Neerja' gets Sonam Best Actress honour at the Asia Vision Movie Awards
Actress Sonam Kapoor who won critical acclaim for her performance in 'Neerja' will be honoured with an award soon. The diva will be feted with Best Actress honour at the Asia Vision Movie Awards.
CONFIRMED! Ranveer-Ranbir to appear on Koffee With Karan season 5
After much of the speculations, Karan Johar has finally brought together Ranveer Singh and Ranbir Kapoor for the first time on Indian television for his much popular chat show 'Koffee With Karan season 5.'
For his next production, Salman ropes in another Khan as lead
Superstar Salman Khan is co-producing a movie called 'Lions of The Sea' along with Toronto based Indian tycoon Ajay Virmani for this project. The movie is a period-drama set in the year 1914 and actor Irrfan Khan has been signed on for the project.
Sports News
China Open: Saina Nehwal loses first match, PV Sindhu cruises to next round
Indian shuttler Saina Nehwal suffered a first-round defeat by unseeded Thai player Porntip Buranaprasertuk in the first round of the China Open in Fuzhou on Wednesday. This was Saina's first tournament since her knee surgery -- that took place soon after the Rio Olympics, where she had lost in the group stages.
AP village adopted by Sachin Tendulkar goes through complete transformation
The past two years have seen a near transformation for Puttamrajuvari Kandriga village in Andhra Pradesh with being "Open defecation free" one of its greatest feats. The reason that makes this tenure of two years significant is that it was in November 2014 that this village was adopted by Sachin Tendulkar.
Virat Kohli hails demonetisation as 'Greatest move in the history of Indian politics'
Indian Test skipper Virat Kohli welcomed the Indian Prime Minister's decision to demonetise the ₹500 and ₹1,000 notes, calling it the "greatest move in history of Indian politics". "For me, it's the greatest move I've seen in the history of Indian politics by far, hands down." Kohli told the news conference.
Trouble for Lalit Modi as PMLA court okays his extradition proceedings
Spelling major trouble for the former Indian Premier League (IPL) chairman Lalit Modi, the designated court for Prevention of Money Laundering Act (PMLA) today accepted the Enforcement Directorate's (ED) application requesting UK authorities for assistance in his extradition.