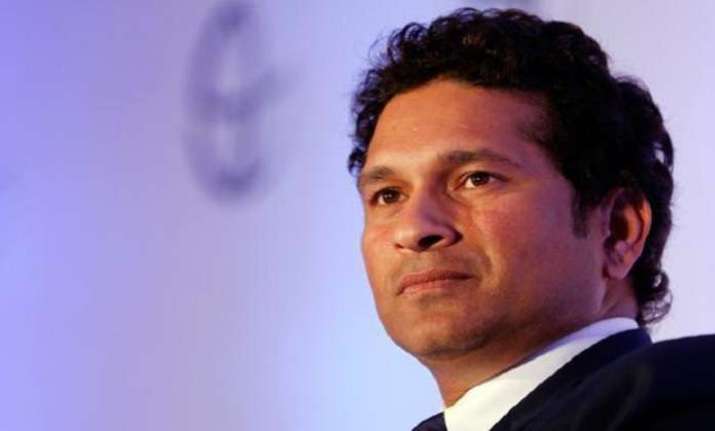 The past two years have seen a near transformation for Puttamrajuvari Kandriga village in Andhra Pradesh with being "Open defecation free" one of its greatest feats.
The reason that makes this tenure of two years significant is that it was in November 2014 that this village was adopted by cricketer-turned-politician and one of the greatest batsmen of all time Sachin Tendulkar under the Sansad Adarsh Gram Yojana.
The Nernoor Gram Panchayat comprises three habitations - Puttamrajuvari Kandriga, Nernoor and Gollapalli with 627 households and a population of 1895. The villagers were mainly engaged in the occupation of horticulture, fisheries, animal husbandry.
The sleepy village which was languishing in the darkness till Tendulkar adopted it is now lit with 24x7 power supply. Contrary to the long distances women had to travel on foot to get drinking water, the scenario is completely different today with the village enjoying uninterrupted water supply with a meter in every house.
The village, which had dusty mud roads now boasts of wide and well maintained CC Roads. The village where cleanliness and hygiene were unheard of and open defecation was widely prevalent, is today an ODF village. The village also has an underground drainage system in place today.
The main objective of Adarsh Gram Yojana is to trigger processes which lead to holistic development of the identified gram panchayats and to substantially improve the standard of living and quality of life of all sections of the population through improved basic amenities, higher productivity and enhanced human development.
It is also meant for providing better livelihood opportunities, reduced disparities, access to rights and entitlements, wider social mobilisation and enriched social capital, the official said.
The legend distributed cricket bats and sporting kits to children at the newly constructed play ground in the village on the occasion of completion of Phase I of the development.
Sachin Tendulkar played his 200th and last Test of his career at Mumbai's Wankhede Stadium from November 14.
 (With inputs from PTI)