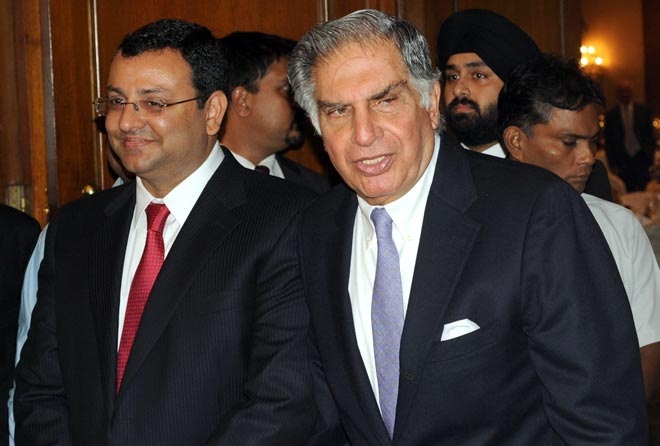 In a major development in the ongoing tussle between Cyrus Mistry and Tata Sons, the office of the 'ousted' chairman today issued a legal notice to Tata Global Beverages over his removal from the company, according to business channel ET Now.
In his notice, Mistry had termed the move to remove him as chairman 'illegal' and also claimed that no voting took place in the board meeting. 
According to the report, Mistry may also take up this matter with the Company Law Tribunal soon. 
Mistry was removed on Tuesday as the chairman of Tata Global Beverages.
Seven out of 10 directors at the board meeting of Tata Global Beverages, the maker of Tata Tea and Coffee, voted for removal of Mistry as chairman of the company, TGBL said in a regulatory filing
Following Mistry's removal, Tata Global Beverages Ltd (TGBL) had said that Harish Bhat, a non-executive director of the company, has been appointed chairman of the company.
Last week, Tata Consultancy Services (TCS) said Mistry, who was abruptly sacked as the chairman of Tata group's holding company, has been removed and replaced by Ishaat Hussain in the interim.
Mistry had also been ousted as chairman of Tata Sons, the holding company for the Tata group, last month.