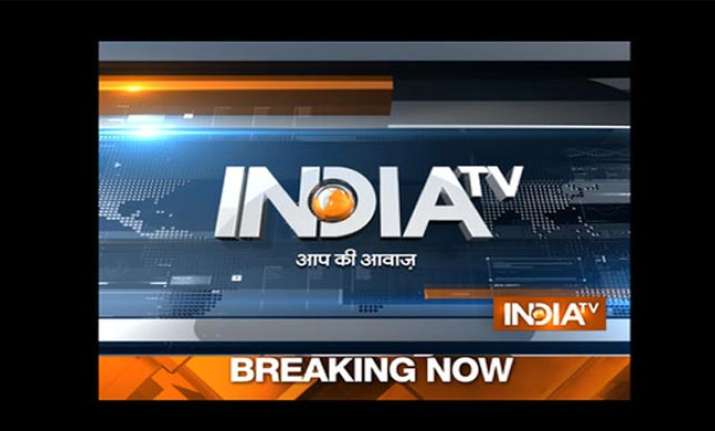 National News
Surgical Strikes: Pak TV images of Indian casualties are absolutely fake, say army sources
Images and videos being played out on Pakistan TV channels claiming to show Indian casualties are morphed and absolutely fake, army sources said today.
Cauvery row: SC raps Karnataka for defiance, orders release of 6,000 cusecs of water to Tamil Nadu for 6 days
Warning Karnataka over its defiance of its orders, the Supreme Court today said that the wrath of law would come down hard on Karnataka for defying its earlier order and directed the state government to release 6,000 cusecs of Cauvery water for six days to Tamil Nadu, starting October 1.
Rahul Gandhi praises PM Modi for surgical strikes against Pakistan, says 'first step by Modi worthy of a PM'
In probably a first in the last 28 months since the formation of the Narendra Modi government, Congress vice-president Rahul Gandhi today openly praised Prime Minister Modi for deciding to go for surgical strikes against militant camps based in Pakistan-occupied Kashmir.
Nitish will get 'fitting response' in next elections, warns former RJD MP Shahabuddin
Former Rashtriya Janata Dal (RJD) MP Mohammad Shahabuddin targeted Bihar Chief Minister Nitish Kumar after surrendering in the Siwan district court and warned that his supporters will give a 'fitting response' to the Bihar Chief Minister in the next elections.
Govt making all efforts to free Army soldier from Pak captivity: Rajnath Singh
Union Home Minister Rajnath Singh today said that the government was making all efforts to secure the freedom of the Indian Army jawan in Pakistani captivity.
International News
Pakistan isolated: Sri Lanka pulls out of SAARC Summit; Nepal says annual meet can't take place
Putting an end to uncertainty over Pakistan hosting the 19th SAARC Summit in wake of the Uri attacks, Sri Lanka today deat the final blow on Pakistan, confirming it had opted to pull out of the annual meet in scheduled for on November 9 and 10 in Islamabad. By doing so, Sri Lanka became the fifth nation in the eight-nation grouping to pull out of the Summit.
Pakistan Army chief Raheel Sharif warns India of 'befitting response'
Pakistan's Army Chief General Raheel Sharif has warned India that any "misadventure" on its part will be met with the "most befitting response".
Hillary Clinton fears nuclear suicide bombers from Pakistan
Democratic presidential nominee Hillary Clinton has expressed concern over the possibility of Pakistan's nuclear weapons falling into the hands of jihadists, which she said was "a threatening scenario", according to a media report.
Business News
DGCA relaxes restrictions on Galaxy Note 7 bought after September 15
Restrictions on in-flight use of the new Samsung Galaxy Note 7, purchased after September 15, were today lifted by India's civil aviation regulator.
Flipkart begins pre-bookings for iPhone 7, iPhone 7 Plus: Know about some exciting offers
In what should come as big news for Apple fans in India, e-commerce giant Flipkart has started accepting pre-orders for Apple iPhone 7 and iPhone 7 Plus, which are scheduled to be launched in India on October 7.
India willing to consider Iran proposal to develop airport at Chabahar port
India has expressed its willingness to consider an Iranian proposal for developing and modernising an airport at the strategic Chabahar port.
Entertainment News
'Artists are not terrorists': Salman Khan comes out in support of Pakistani actors
Diving straight into the debate on whether or not Pakistani artistes should be allowed to work in India, Bollywood actor Salman Khan has openly come out in their support, saying artists and terrorists need to be differentiated.
Sahi Pakde Hain! Sunny Leone throws TANTRUMS on the sets of 'Bhabhiji Ghar Par Hain', halts the shoot
&TV's show 'Bhabhiji Ghar Par Hain' catchphrase 'Sahi Pakde Hain' by Angoori Bhabhi is a rage amongst the viewers. However, this phrase created a problem for the makers after Bollywood actress Sunny Leone refused to mouth it on the show.
Bigg Boss 10: Ssumier Pasricha aka Pammi aunty might participate in Salman Khan's show
With just two weeks left for the premiere of the much awaited Bigg Boss 10, several names are doing the rounds about being the probable contestants of the show. And now the recent one to join the league is television actor Ssumier Pasricha.
Sports News
India whip Bangladesh 5-4 to emerge champions in the hockey U-18 Asia Cup final
The Indian men's Under-18 hockey team on Friday registered an emphatic 5-4 win against Bangladesh in the final of the Asia Cup in Dhaka.
Ind vs NZ, 2nd Test: Pujara, Rahane's rescue act couldn't save Team India's sinking ship
A resolute Cheteshwar Pujara and Ajinkya Rahane failed to pull India out of the rut as the hosts meandered to 136/3 at one point, the batsmen down the middle order failed to further strengthen the innings. At the end of the Day One of the second cricket Test against New Zealand at the Eden Gardens, India were struggling at 239 for 7.
BCCI defers Special General Meeting, misses first deadline to implement Lodha reforms
The Board of Control for Cricket in India (BCCI) today adjourned its Special General Meeting on technical grounds.