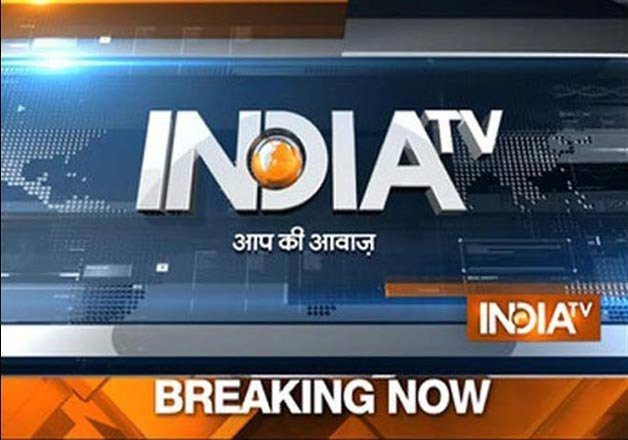 National News
If you have strength, come forward to fight poverty, PM Modi challenges Pakistan
In his first public appearance at BJP's National Council meet in Kerala, Prime Minister Narendra Modi addressed the gathering in Kozhikode. The Prime Minister reached Kozhikode on a two-day visit today after which he flew down to Karipur to address a public rally on the Kozhikode beach.
Uri fallout: India may suspend road, rail connectivity with Pakistan; revoke MFN status
The Government of India is considering tightening the screws on Pakistan after the ghastly Uri terror attack that left 18 jawans martyred and several others injured. Besides scrapping the Indus Water Treaty, New Delhi is also mulling over the idea of revoking the Most Favoured Nation status given to Islamabad.
Karnataka refuses to budge, adopts resolution to use Cauvery water only for drinking needs
In a move that can bring the state in conflict with judiciary, Karnataka Assembly on Friday adopted a resolution asking government to use Cauvery River water only to meet drinking water needs. The resolution implied that the state cannot comply with the latest Supreme Court direction to release water to Tamil Nadu.
Congress targets Centre over 'expensive' Rafale deal, wants contract to be made public
Keeping a close watch at the Rs 59,000-crore Rafale fighter jet deal, Congress today raised several questions regarding the same to the Centre. Taking note of the entire procedure, it said the absence of any provision of technology transfer would cost India "very heavily".
Heavy rainfall throws life out of gear in Hyderabad; NDRF, Army on standby
With the situation worsening in the capital and other parts of Telengana due to heavy rainfall, Chief Minister K Chandrasekhar Rao has ordered officials to set up control rooms in all the districts to reach out to marooned people with necessary relief.
International News
Uri attack could be reaction to 'Indian atrocities' in Kashmir: Nawaz Sharif
Days after raising Kashmir issue at the UN General Assembly, Pakistani Prime Minister Nawaz Sharif today claimed that the Uri terror attack could be the result of a 'reaction' of the people to the situation in Kashmir. He also criticised India for holding Pakistan responsible for the terror attack 'without any evidence'.
World focussed on combating terror, Pakistan isolated on Kashmir: India
Top Indian diplomat has said that Pakistan's months-long efforts to internationalise the Kashmir issue at the UN have not found any resonance with nations at the world body that are focussed on combating the growing scourge of terrorism.
Iraq: Triple suicide attack rocks north Baghdad, 11 troops killed
At least 11 members of Baghdad security forces today died in a triple suicide bombing against a security check point, a police officer said. He said the attack occurred as the local police chief and head of the provincial security committee were visiting the site. Both escaped unharmed.
Four women killed in shooting at US mall, shooter at large
our women were killed and a man was critically wounded today in a shooting at a mall in the US state of Washington with the gunman described as a "Hispanic male" still at large.
Business News
Boeing gets US contract to supply Harpoon missiles to India
The US aerospace and defence manufacturer Boeing has been contracted by the Unites States Department of Defence for supply of all-weather, over-the-horizon, anti-ship Harpoon missiles worth $81 million (Rs 5,400 crore) to India.
Flipkart to hold five-day 'Big Billion Day' sale from October 2
E-commerce giant Flipkart has announced mega sale to encash the festive season. The Bengaluru based company has decided to host its annual festive 'Big Billion Day' sale this year from October 2 to October 6. 
iPhone 7 set for launch in 30 more countries
Apple's iPhone 7 and iPhone 7 plus arrived to a thunderous reception in 28 countries in the first phase that started September 16. Now, both the handsets will be available in 30 additional countries, starting from today.
Entertainment News
Zindagi channel might stop airing Pakistani TV shows
Zindagi Channel- which became popular after it aired Pakistani shows may put a ban on it. The channel became the first one to syndicate content from Pakistan and air it in India. But, now chairman of Zee and Essel Group has said that they may be reconsidering the decision.
Mai Pakistan nai jaaunga: Raju Srivastav says he can't make people laugh while Indian soldiers die
Comedian Raju Srivastav has said that he will not go to the neighbouring country Pakistan to perform. The statements by Raju have come in the wake of the recent tension between India and Pakistan.
Box office report: 'Pink' shines; 'Banjo' and 'Parched' not so much
Just like the previous week, this one too has been about Amitabh Bachchan starrer 'Pink' at the box office. Owing to the positive word of mouth, the movie saw encouraging footfalls at the theatres. In fact, none of this Friday's releases, 'Banjo' or 'Parched', could give any sort of competition to 'Pink' at the box office.
Sports News
Jadeja, Ashwin reinstate India's dominance in milestone Test, bundle out NZ for 262
Few hours in the third day of the first Test match against New Zealand and Team India turned around the game in its favour by bowling out the visitors for 262, leading them by 56 runs. At the start of the day, NZ was in a strong position with 152 runs on board at the loss of just one wicket.
No question of playing cricket with Pakistan, says BCCI chief Anurag Thakur
In the backdrop of the Uri terror attack, BCCI chief Anurag Thakur on Friday ruled out the possibility of reviving bilateral cricket ties with Pakistan in near future, saying even considering such a 'thought is not appropriate'.
India didn't play with us even when relations were better, refutes Pak Cricket Community
Mocking a statement given by BCCI President Anurag Thakur, Pakistan cricket community said India had avoided for playing bilateral series with Pakistan when ties between the two countries were better.