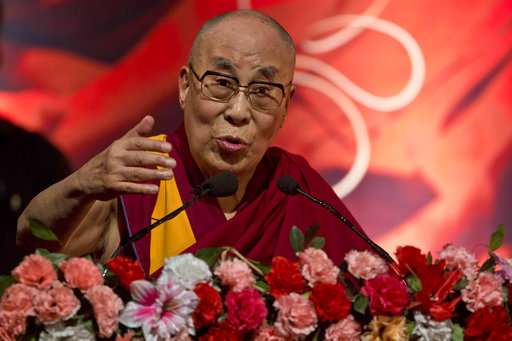 Playing down China's protest over his Arunachal visit, Tibetan spiritual leader the Dalai Lama today said that he does not mind even if someone considers him to be a 'demon'.
"No problem, even if some consider me a demon," the Dalai Lama said at Bomdila in Arunanchal Pradesh.
The Tibetan government-in-exile, functioning from Dharamshala in Himachal Pradesh, had also said on Tuesday that China should not oppose the Dalai Lama's visit to Arunachal as it was a religious tour and he was  invited by the people of Tawang.
"He has been invited by the people of Tawang to come and give teachings and blessings. He is visiting as a religious leader. He travels all over the world and give teachings on Buddhist philosophy, inter religious harmony and peace. There is no reason for China to protest the Lama visiting to the places where his followers are there," Tibetan government-in-exile spokesperson Sonam Dagpo said.
Sonam Dagpo, however, added that it was not for the first time that China was opposing the Dalai Lama's visit to Tawang.
"He has been visiting Tawang for last many years. But may be about five-six years now whenever he is being invited by the people of Tawang, China begins to protest against the Indian Government," he added.
The Ministry of External affairs, in a statement on Tuesday , said that  no additional colour should be ascribed to the Dalai Lama's religious and spiritual activities.
It also warned that no artificial controversy should be created around the Dalai Lama's visit to Arunachal Pradesh.
"The Government has clearly stated on several occasions that (HHDL) is a revered religious leader, who is deeply respected as such by the Indian people," the statement said.