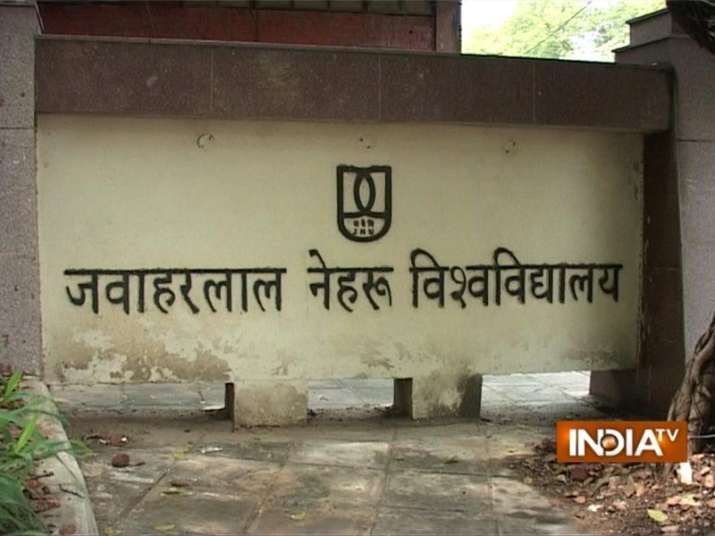 Delhi's Jawaharlal Nehru University (JNU) and Kolkata's Jadavpur University, which have been at the centre of controversy because of some students indulging in anti-India sloganeering, have figured in the government's list of top universities in India. 
According to the HRD Ministry's list, which adopted the National Institutional Ranking Framework (NIRF) to list out the ranking of best colleges and universities in India, JNU was ranked sixth best institution in the list of top 10 overall educational institutes in the country whereas Jadavpur University secured the 5th spot in the list of top 10 universities. 
Addressing the media here, HRD minister Prakash Javadekar noted that the both institutions have got good ranking because of its meritorious students and not because of some who indulge in anti-national activities. 
"Jadavpur and JNU haven't got good ranking for raising slogans for Afzal Guru, but for doing good work," he said.
Both the universities were at the centre of a storm last year when massive protests erupted following Left parties backs students raising anti-India slogans and demanding 'azadi' for Kashmir. They had even raised slogans in favour of 2001 Parliament attack convict Afzal Guru.
Meanwhile, the Indian Institute of Science, Bengaluru has been ranked as the No.1 higher educational institute in the country, while the Indian Institute of Management at Ahmedabad in Gujarat is the top management institute.
Bengaluru's IISc has also been ranked as the top university in India, as per the second edition of the NIRF.
The Indian Institute of Technology, Madras has been ranked as the top engineering institute; deemed university Jamia Hamdard in Delhi is numero uno in pharmacy category while Miranda House in the national capital has been ranked the best college in the country.
The rankings were made under five heads — overall, university, engineering, management and pharmacy.
Launched in 2015, NIRF is a methodology adopted by the HRD Ministry to rank all institutions of higher education in India. Over 3,300 institutes participated in the second edition of the India Rankings.
Here is the complete list:
Top 10 overall educational institutes
1. IISc Bangalore
2. Indian Institute of Technology (IIT) Madras
3. IIT Bombay
4. IIT Kharagpur
5. IIT Delhi
6. Jawaharlal Nehru University, New Delhi
7. IIT Kanpur
8. IIT Guwahati
9. IIT Roorkee
10. Banaras Hindu University
Top 10 universities
1. Indian Institute of Science, Bangalore
2. Jawaharlal Nehru College, New Delhi
3. Banaras Hindu University
4. Jawaharlal Nehru Centre for Advanced Scientific Research
5. Jadavpur university
6. Anna University
7. University of Hyderabad
8. University of Delhi
9. Amrita Vishwa Vidyapeetham
10. Savitribai Phule Pune University
Top 10 colleges in India
1. Miranda House, New Delhi
2. Loyola College, Chennai, Tamil Nadu
3. Shri Ram College of Commerce - New Delhi
4. Bishop Heber College, Tiruchirapalli, Tamil Nadu
5. Atma Ram Sanatan Dharma College, New Delhi
6. St. Xavier's College, Kolkata, West Bengal
7. Lady Shri Ram College of Women, New Delhi
8. Dayal Singh College, New Delhi
9. Deen Dayal Upadhyaya College, New Delhi
10. The Women's Christian College, Chennai, Tamil Nadu
Management institutes
1 Indian Institute of Management Ahmedabad
2 Indian Institute of Management Bangalore
3. Indian Institute of Management Calcutta
4. Indian Institute of Management Lucknow
5. Indian Institute of Management Kozhikode
6. Indian Institute of Management Delhi
7. Indian Institute of Management Kharagpur
8. Indian Institute of Management Roorkee
9. Xavier School of Management, Jamshedpur
10. Indian Institute of Management Indore
Engineering colleges
1. IIT Madras
2. IIT Bombay
3. IIT Kharagpur
4. IIT Delhi
5. IIT Kanpur
6. IIT Roorkee
7. IIT Guwahati
8. Anna University
9. Jadavpur university
10. IIT Hyderabad